Gujarat is all about heritage, culture, ethos and historical tales.  Gujarat is one of the most frequented states in the country's tourism map. The forts, palaces, beaches, forests and river fronts in the state, allure tourists round the year from all over the world. Furthermore, the hotels in Gujarat are not only luxurious but well-appointed and offer cherished stay memories.
Let's read about few top class hotels of Gujarat.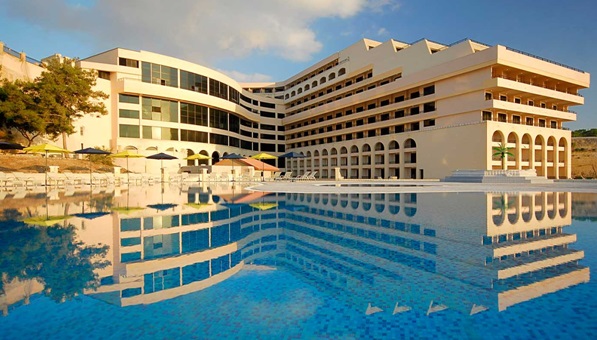 http://www.gujarattours.co.in
Divan's Bungalow- Ahmedabad
https://plushescapes.com
A luxurious Property, this Divan's Bungalow in Ahmedabad is a renowned heritage hotel. The premium property is age old and has been refurbished many times to meet the demands of travellers and to update in terms of stay amenities. Coupled with 3 super deluxe rooms and 5 ultra-luxurious suites namely Siraj Khana, Zia Khana, Munir Khana, Iftikhar Khana, Salahuddin Khana, Zahir Khana, Zubeida Khana and Tariq Khana; this hotel ensures utmost pleasure and solemn comfort to all guests.
Madhuban Resorts and Spa- Vadodara

https://media-cdn.tripadvisor.com
An outstanding exquisite resort and spa over a sprawling 22 acres have been built amid lush green vegetation of Charotar, close to Anand in Gujarat. The Madhubhan Five Star Resort is a heaven on earth with contemporary facilities and super comfortable accommodation. The resort offers complete delight and happiness during holidays, and the guests residing here are gifted with relaxation and invigorating experiences. On the top of this, Madhuban is a well-known and superb wedding destination and also an ideal venue for large scale corporate meet-ups. The spa facilities present here are truly refreshing, and a plethora of massage therapies relaxes the mind, body and soul.
Lords Inn-Somnath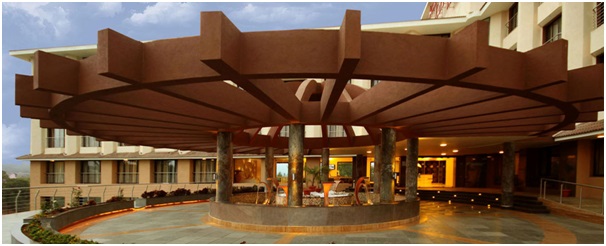 http://www.lordshotels.com
Lords Inn Somnath is recently constructed modern designed business hotel. Located on NH 8E, this up to the minute hotel caters to Somnath pilgrims and corporate guests mostly. The hotel has deluxe and suite rooms along with superb banquet facilities.  The hotel is coupled with swimming pool, gym, meeting centres and wedding spaces.
 Fortune Inn Haveli- Gandhinagar
https://pix6.agoda.net
Fortune Inn Haveli is a modern and one of the top ranking hotels in Gandhinagar. Located near Akshardham Temple and Railway Station, this hotel is well known for its all modern services, living amenities, superb decor and cordial staff. The amazing features of this luxury hotel include an outdoor relaxing swimming pool, bar, fitness centre and a relaxing sauna. The business and convention centre and banquet halls are also superb and extremely well maintained.
Novotel- Ahmedabad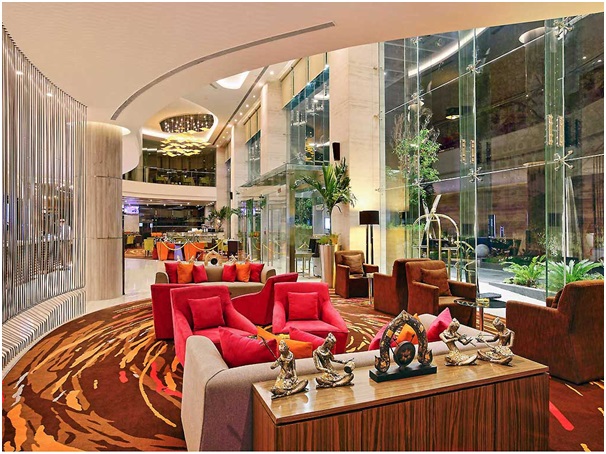 http://www.ahstatic.com
Situated on the Sarkhej – Gandhinagar  highway, Novotel Ahmedabad is near to Key Industrial Belt of SANAND. Coupled with 184 rooms of two categories namely Superior Rooms and Suites and sprawling 10000 sq. ft. of corporate conference and banqueting venue, the hotel is planned in an ultra-fashionable manner. The key features that attract all guests are the trendy and most contemporary fitness centre, relaxing swimming pool and its alluring location near commercial and industrial hubs and airport.  The luxurious restaurant named " The Square" offering delectable Global cuisine also fascinates tourists to a great extent.
Gujarat is one of the most visited states in India. To cater to this burgeoning demand for a variety of accommodations, hospitality industry offers  a large number choices of hotels and resorts.