The mineral state of Jharkhand is geographically significant for its mineral deposits, iron and steel industries and tableland topography and has a historical significance too. Though not so popular on the tourism map, Jharkhand has some incredibly lovely destinations; a hot favorite among nature admirers, botanists and adventure freaks at heart.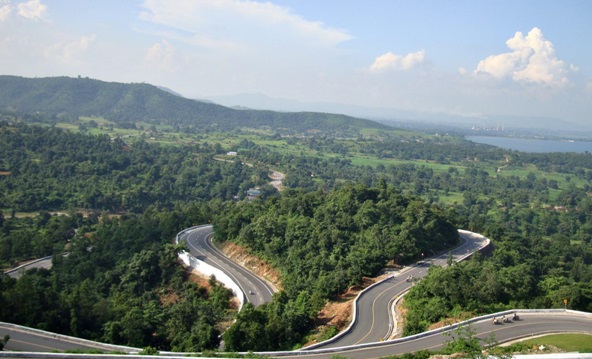 http://www.longdriveholiday.com
 For these people; here is a list of top hotels of Jharkhand. Read about them to decide your stay
Hotels in Ranchi
Ranchi is the capital city of the state and popular as the city of waterfalls. Ranchi has plenty of splendid waterfalls, dense pine forests and lush greenery on extensive lands. The special tribal culture tousled with the modern urban routines makes Ranchi an enthralling merge for all.
Radisson Blu- Ranchi

https://cache.radissonhotels.com
This luxury hotel in Ranchi is popular for its modern indulgences and most alluring location. Radisson Blu is located 1.4 km from railway station and 5 km from airport. The décor and most amazing hospitality will leave every traveller mesmerised.  The onsite spa, refreshing swimming pool and well-appointed Gym called Oxygen add up to its charm and popularity. The hotel is also famous for expansive banquet spaces and impeccably maintained corporate meeting halls.
Tariff (INR): 5100/ night onwards
Suggested Suite: Deluxe Suite
Chanakya BNR- Ranchi
As a winner of Excellence Aw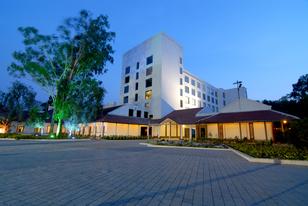 https://gos3.ibcdn.com
As a winner of Excellence Award by Trip Advisor; Chanakya is a supreme business class and family hotel. The property is in close proximity to the railway station as well as the airport, and the commercial areas of this busy state capital can be easily accessed from here. The hotel covers a sprawling 5 acres of land with 68 well-appointed rooms and suites.  Travellers can also chill out in the lovely dining options here in Samrat for Indian delicacies, The Oriental Kitchen for pan-Asian cuisine and relax with the favourite mocktail at Mehfil- the bar.
Tariff (INR): 4900/night onwards
Suggested Suite: Heritage Room to relish the jaw-dropping décor
Hotels in Jamshedpur
Jamshedpur or Tata Nagar is a discovery of Jamshedji Tata and famous for its urban development. But unusually, this place is also a noteworthy tourist destination.
Fortune Park Centre Point- Jamshedpur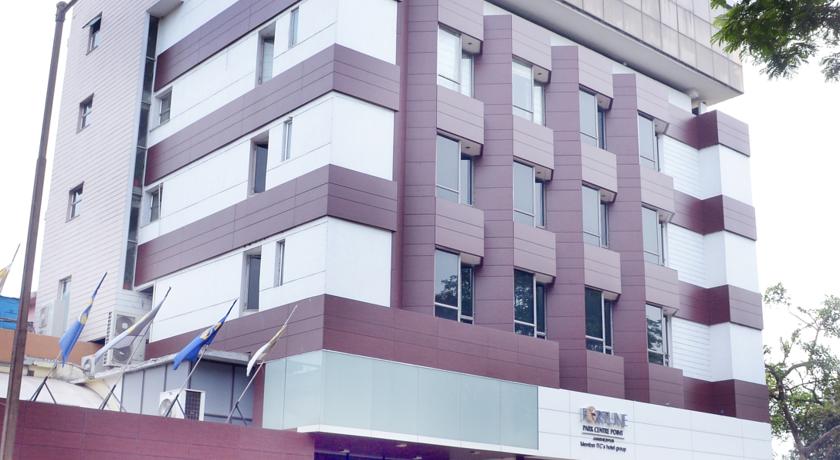 https://q-xx.bstatic.com
As a part of ITC's hotel group, Fortune Park Centre Point is one of the most splendid properties of the steel city. Located in inner circle road; Fortune Park is aided with 42 well-designed rooms belonging to two categories: Standard and Fortune Club. The hotel is well-equipped in terms of amenities and is a favourite choice for top executives and for families.
Tariff (INR):  4320/night onwards
Suggested Suite:  Fortune Club Room
The Sonnet- Jamshedpur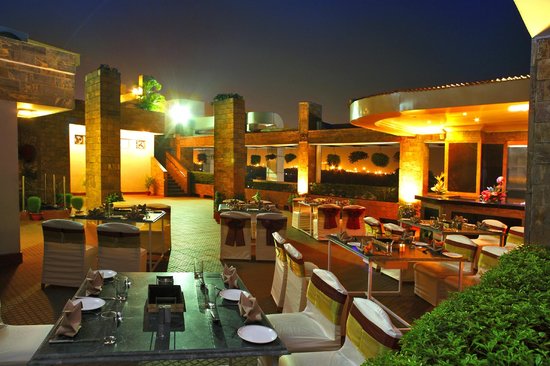 https://media-cdn.tripadvisor.com
The Sonnet is a 4-star business boutique hotel famous for delicate hospitality and up to the minute modern amenities. The Sonnet is the quintessence of elegant beauty, elementary charm and modern facilities. A premium business hotel, The Sonnet is a part of the impending significant hotel chain in India. The Sonnet, in the steel city Jamshedpur is well known for its excellent levels of services and facilities – a yardstick continued for over a decade, where traveller's comfort and fulfilment are of supreme status. With 69 fashionable rooms, airy and expansive with a fine level of comfort and unparalleled hospitality services, The Sonnet is placed at a high rank predominantly amid the classy hotels of Jamshedpur.
Tariff (INR): 3700/night onwards
Suggested Suite: Executive Club Room