Locally known as the land of paddy fields- Wayanad is a plush green destination of Kerala comprising of surreal beauty, tranquillity and vibrant traditions and culture.  Wayanad is a perfect amalgamation of natural splendour and man-made heritage. Dotted with small streamlets, the scenic city fascinates all.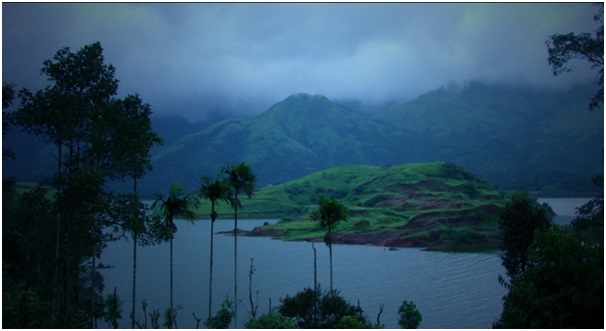 http://orchidtravels.in
Situated in the north-eastern part of Kerala; Wayanad boasts of the splendid Western Ghats, deep valleys, luxuriant woods, waterfalls and serene lakes. It is one of those destinations in Kerala where along with sightseeing in Thirunelli Temple, Lakkidi View Point, P Kuruvadweep, Kabini, Papanashini River, Padinjarathara Dam, Banasura Hill and Thusharagiri Waterfalls and trekking is one needs to indulge in refreshing spa and Ayurvedic massage.
Let's check out some not to miss tourist places of Wayanad for a planned summer holiday.
Meenmutty Waterfalls
Meenmutty stems its nomenclature from 'Meen' meaning fish and 'Muty' meaning impassable so blocking the fishes. One of the most marvellous Wayanad tourist spots, this is amongst the best streamlets in Kerala. It is situated along the Ooty road at a height of 300 meters.
Chembra Peak
As the highest peak of Wayanad– Chembra is snuggled 2100 meters above sea level and is counted as a mesmerising tourist attraction in Wayanad and a perfect retreat for nature admirers and adventure fanatics. The peak is noticeable from almost all corners of Wayanad, and the primary pull is the amazing heart shaped lake on the hill. One can take a prevue of Kozhikode, Malappuram districts, and Nilgiris from the peak area.
Banasura Sagar Dam
The second largest in entire Asia, Banasura Dam is an eminent place to explore in Wayanad. It is situated amongst the Western Ghats at about 21 km from Kalpetta. One of the peaceful marvels of natural splendour can be found in the charming vista of Fold Mountains and bends that exist in the milieu of the dam, positioned at the foothills of Banasura.
Ghat View Point
The adventurous destination of Wayanad is approximately 700 meters above mean sea level. Ghat viewpoint is snuggled at Lakkidi comprising of 9 hairpin bends amid a span of only 16 km. It gives a spectacular view of great sharp, foggy mountains and a glimpse of Arabian Sea. One can relish the sundown at this renowned Wayanad spot for complete bliss.
Muthanga Wild Life Sanctuary
Muthanga Wildlife Sanctuary comprises of exotic flora and fauna and is a fundamental section of Nilgiri Biosphere Reserve. The elephants and deer wander around spontaneously while one can be fortunate enough even to spot tigers. The Sanctuary has extensive species of pachyderms which is why it has been acknowledged as a Project Elephant Site There are countless kinds of insects, butterflies, birds, and monkeys.
Ekkadal Caves
Ekkadal Rock inscription are priceless materials of the heritage niche. The place combines the remarkable vistas of natural wonder and the eternal lure of the prehistoric caves located in proximity. Human figures portrayed in various shapes are the most attractive things among the statuette. It is counted to be the best Wayanad fascination for the sculptured beauty it presents.