Odisha is a coastal state and is a popular tourist and spiritual destination. Every year a huge volume of travelers flock there for religious pilgrimage as well as leisure trips. Endowed with many beach destinations, hilly areas, temples and lakes; Odisha is a glowing name in the country's tourism map. For obvious reasons, Odisha is also endowed with many decent to luxury hotels.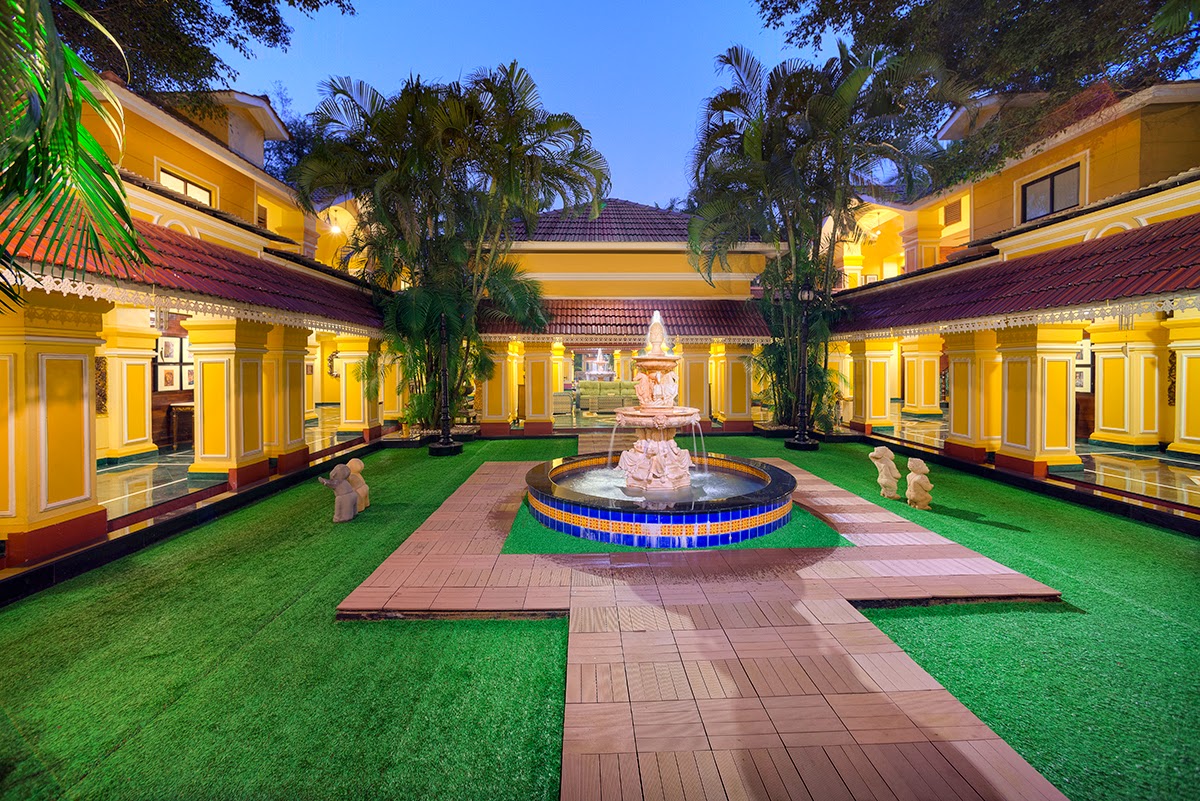 http://4.bp.blogspot.com
Trident- Bhubaneshwar
As a luxury and ultra-premium hotel, Trident is 6 km from city center and offers superb deluxe amenities and services to all its guests. Spread over sprawling 14 acres of land, the hotel boasts of its 57 rooms, 5 suites, manicured lawns and gardens, orchards and serene surrounding. The architecture and décor reflect regional tradition and culture. The deluxe rooms and suites are lavish and well-appointed. Trident also offers outdoor and indoor activities to guests along with a well-equipped fitness center, rejuvenating spa and invigorating swimming pool.
Website: http://www.tridenthotels.com/hotels-in-bhubaneswar
Review: https://www.tripadvisor.in/Hotel_Review-g297661-d308391-Reviews-Trident_Bhubaneswar-Bhubaneswar_Odisha.html
Mayfair Palm Beach Resort- Gopalpur on Sea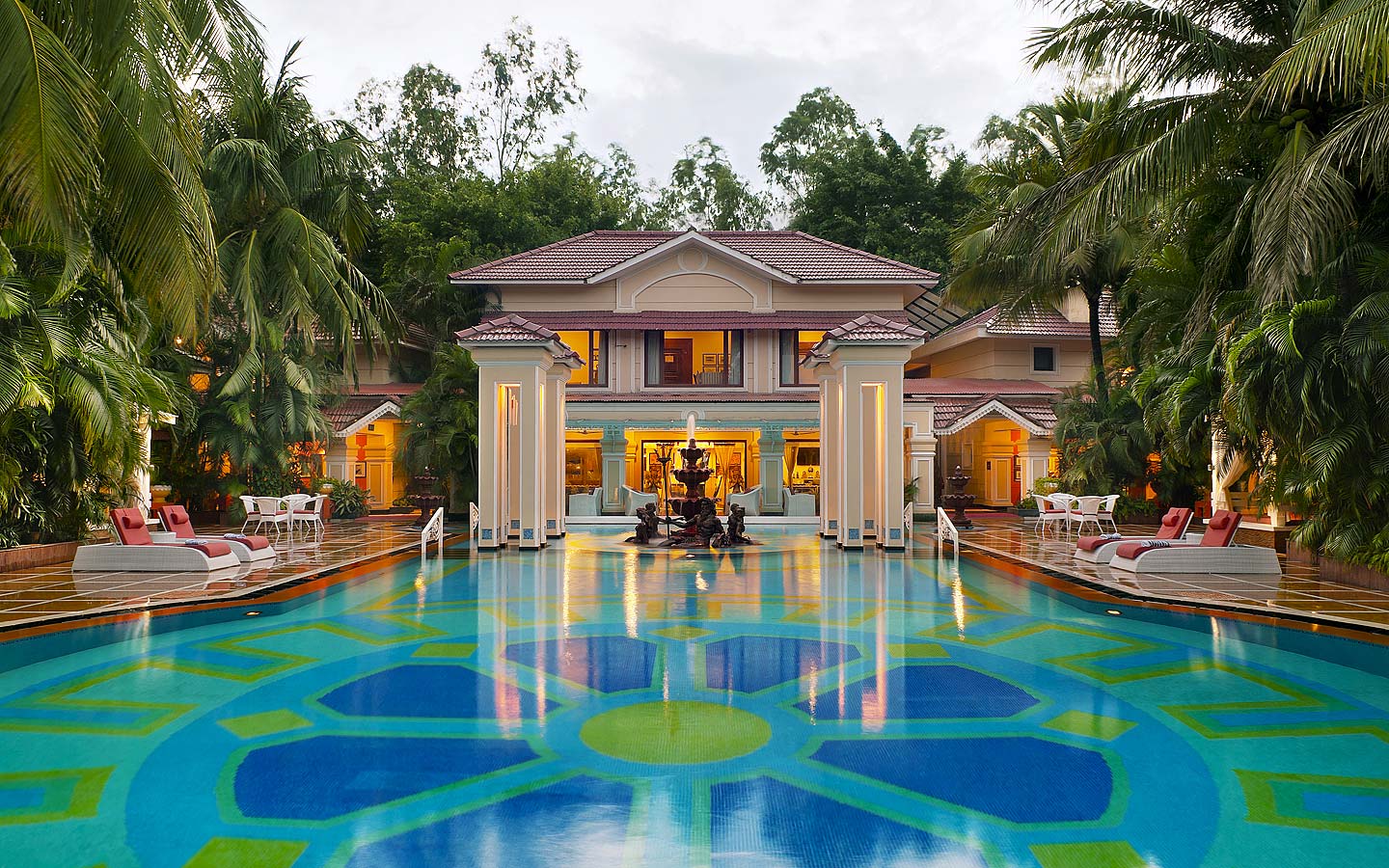 http://www.joydeals.in
Mayfair Palm Beach Resort is a heritage property, located along the beach front of Gopalpur. The sea facing rooms and suites, refreshing spa, private dip pools, amazing restaurants, lawns, conference rooms, library, kid's room, horse carriage fitness room and a wide range of outdoor beach activities like beach volleyball; all add up to the charm quotient of this premium resort. The different categories of rooms and suites in this resorts include deluxe, executive, family and premium. One must not miss luxury dining at 1914 Dining Room, Light House Bar, Verandah, Pool Bar and Beach Bar.
Website: http://www.mayfairhotels.com/mayfair-gopalpur/
Review: https://www.tripadvisor.in/Hotel_Review-g665885-d3706569-Reviews-Mayfair_Palm_Beach_Resort
Mayfair Heritage- Puri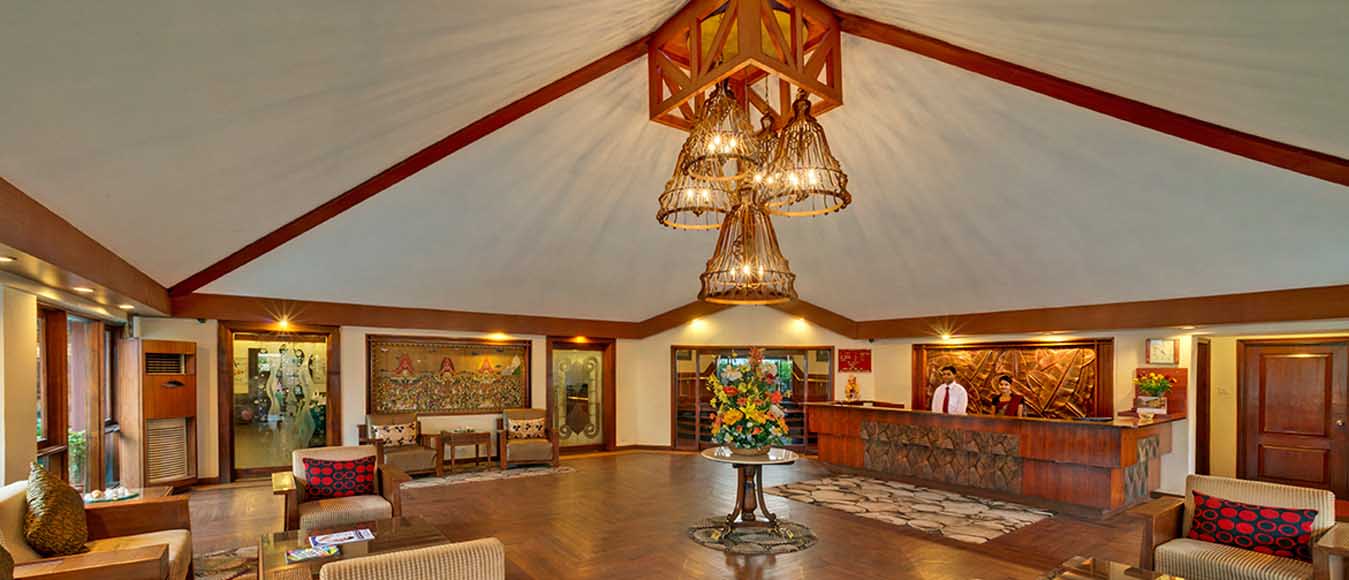 http://www.mayfairhotels.com
This 3-star luxury sea facing resort is one of most popular hotels in Puri. The hotel is famous for leisure trips, corporate meetings and wedding and other celebrations. The resort offers comfort and convenience and all its rooms, cottages and suites are modern and loaded with all convenient amenities. The hotel offers luxury dining at Verandah, The Bar and Aquarium. Mayfair also offers luxury spa facilities and various healing therapies.
Website: http://www.mayfairhotels.com/mayfair-puri/
Review: https://www.tripadvisor.in/Hotel_Review-g503703-d614079-Reviews-Mayfair_Heritage-Puri_Odisha.html
Hans Coco Palms- Puri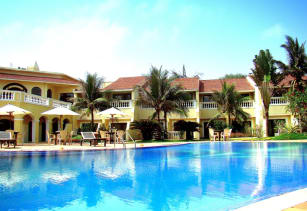 https://cdn1.goibibo.com
Hans Coco Palms is a vintage and heritage resort on the Puri shores, which acts as pure leisure retreat for all. The hotel is tranquil and offers the most panoramic view of the seashore, palm plantations and sparkling sandy beaches. The deluxe twin and deluxe king room are wide, airy and expansive and offer utmost luxury and supreme convenience. The Ocean Café and Ocean Bar offers sumptuous global cuisine and seafood delicacies.
Website: http://www.hanshotels.com/cocopalms-puri/
Review: https://www.tripadvisor.in/Hotel_Review-g503703-d671862-Reviews-The_Hans_Coco_Palms-Puri_Odisha.html
Toshali Sands- Puri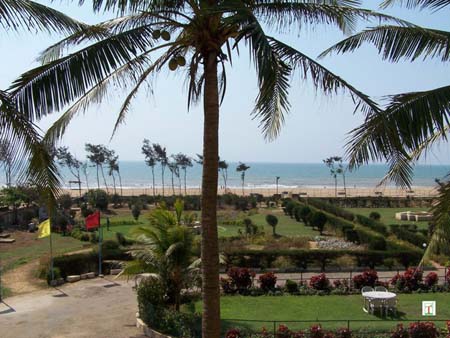 http://www.ashextourism.com
Toshali Sands is one of the most amazing and popular luxury resorts in Puri, and it offers the best amalgamation of heritage and old world charm with most modern comfort and conveniences. Located on Konark Highway, this premium resort boasts of 107 deluxe rooms, 55 private deluxe cottages, 4 executive villas, conference halls, banquet, shopping plaza, private beach, tennis court and exclusive play area for kids. Along with a plethora of indoor and outdoor games, Toshali Sands also offers Jacuzzi, Spa and exclusive boating trips in the lazy lagoon.
Website:  http://www.toshalisands.com/
Review: https://www.tripadvisor.in/Hotel_Review-g503703-d658313-Reviews-Toshali_Sands-Puri_Odisha.html