While planning vacations, the initial thing on which anyone will focus upon is the budget and indeed it is important too! All will look for the destination which won't break their banks. The world has many affordable destinations no matter which continent and even is not difficult to find it. Here, we shall list down some of the beautiful budget destinations around the world which you can explore with your friends or family!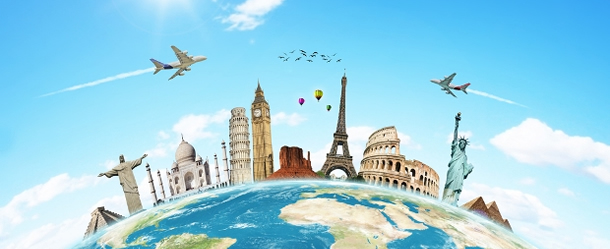 https://www.livechatagent.com
Fiji: It is one of the pacific island destinations cheap compared to other neighbour islands. Here, at Fiji a person can get cheap night resorts where they can enjoy pristine beaches, world class diving and mouth watering sea food. People would also get cheap guesthouses, transportation and other activities. People should not miss out this amazing and low budget destination at any cost!
Central America: If you are fascinated about seeing ancient ruins, jungle trek, surf and hogging up delicious food with tourists around, small countries like Honduras, Nicaragua, Guatemala and EI Salvador in Central ameroca would be the best option. Here one can find cheap accommodation and transportation with meals at $3 and beer less than a dollar!
Cambodia: The most beautiful and affordable, this destination is worth visiting! Here, people can get a private and well air conditioned room at chep price and even transportation across the country is affordable. Expending close to $50 here is enough to make a lavish stay!
China: This fascinating place remains budget friendly where people have to pay less than $20 a day or hostels, they can get mouth-watering food at $2-5 per meal, and transportation within the country is less than a dollar!
South Korea: One should not miss out this amazing destination and it should be visited at least once in the lifetime. It is called as one of the greatest undiscovered tourist destination where one can take the fun of its nightlife, countryside beauty and yummy delicacies at reasonable price!
India: It has been a cheap country always. A person will get to see many enthralling tourist places here with different culture, tradition and languages in each state. Unless a person is not booking five-star hotels and relying on western meals, this country offers affordable hotels, meals and transportation facilities. Street food is cheap and most popular which differs from one state to other.
Portugal: It is considered as one of the bargain countries and a person is sure to fall in love after visiting it! It has the alluring beauty of attractive beaches, wine country, splendid cliffs, yummy food, historic cities and many more at reasonable prices.
Australia: This beautiful country is surrounded by the Pacific and Indian Ocean. It has many tourist destinations and is well-known for its Sydney Opera house, the vast outback, Great Barrier Reef and unique animal species including kangaroos.
Thailand: The beautiful tourist destination with cheap guesthouses, street stalls, attractions, and local buses. This destination is sure to win your hearts and you would love to visit often. Bag packers can just spend their day greatly by spending $25-30 a day.