Umm Al Quwain is a tiny Emirate of UAE that has few sightseeing venues! Do not be disheartened as this place offers you a number of exciting activities that can make your stay a sure success. The mangroves along the coast offers a great haunt for the bird watchers that visit this place to view flocks of migrating birds.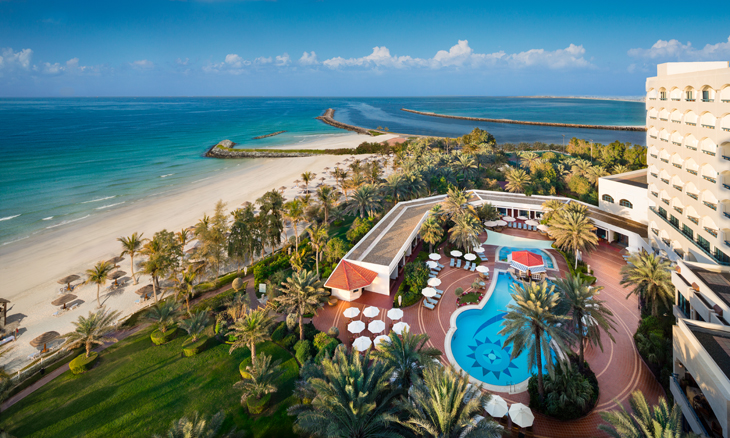 http://www.timeoutdubai.com
UMM AL QUWAIN FORT AND MUSEUM
This fort was built in 1768 and was a stronghold that manned the entrance of the town.  Now converted into a well restored museum that focuses mainly on displaying findings from the sites of Al Dour! These findings are exhibited along with antique weapons and Bedouin ornaments that hints at the culture and traditions of Umm Al Quwain.
SINNIYAH ISLAND
A heaven for those who love to capture and view the migrating birds in their natural surroundings! Lush mangroves, beaches and lagoons offer a perfect spot to spend your day lazing around. You may chance upon a deer, dugongs, foxes or the green turtles.
DREAMLAND AQUA PARK                                         
A favourite entertainment area that offers over 25 activities! Aquatic themed rides, twisters, water slide, a giant wave pool and raft rides offers relied from the smouldering heat. The gardens are dotted with palm trees, life models of animals and above all the roaring volcano is like a jungle scene from a movie.
You can indulge in sports such as Kayaking near the mangroves; try your hand at buggy driving over the dunes or a hot balloon ride in Umm Al Quwain.
IMAR SPA – UMM AL QUWAIN
This Spa holds the interest of the female genders that can visit here to experience the most pampered treatments fit for Queen Sheba at a fair price. Full body scrubs, scented bath, traditional hair treatment complete with a manicure and pedicure (in a session of 3 hours) are some of the treatment of UAE's topmost beauty salons at Imar Spa.
An entry to this place can give you an opportunity for a dip in the two swimming pools (fresh and saline water) and a relaxing.
SHEIKH ZAYED MOSQUE IN UMM AL QUWAIN
With four minarets and one dome with 2,500 square meters of praying area, the Sheikh Zayed Mosque of Umm Al Quwain is one of the four mosques donated by the Nation's founder. The ruler of UAQ offers his Eid prayers at the Mosque together with the residence.