Fujairah is a State of UAE that enjoys a diverse climatic condition compared to other States. It is covered by mountains and receives rainfall that helps the local farmers to grow crops. The developed roads are the means of smooth transportation between the neighbouring Emirates. You can reach Fujairah from Dubai and Abu Dhabi International Airports via road.
Explore the greenery and the hilly regions that hold many activities of immense interest. Let us help you explore some of the places in Fujairah!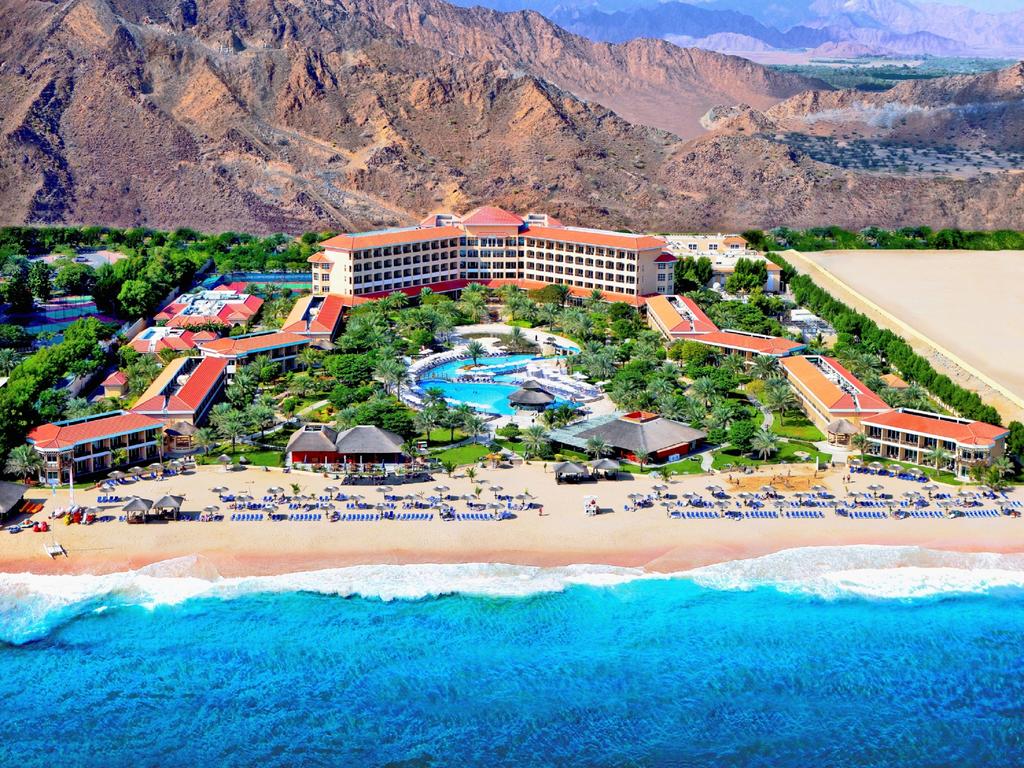 https://www.booking.com
FUJAIRAH FORT
Fujairah fort is the oldest fort in United Arab Emirates that stands firmly on the coast of this Emirate. Built in 1670 it still retains its grandeur. It exhibits the irrigation system (Al Yazrah) and the traditional life of the locals.
AL HAYL CASTLE
The 250 years old monument was the headquarters of the ruling family.  This castle acted as a base for defence and surveillance. This castle is worth an explore and to know the lifestyle of the  Royal Sheik family.
FUJAIRAH MUSEUM
The excavations at Bithna and Qidfa sites have unearthed many artefacts from the Bronze Age. The excellent collection consists of weapons, pre Islamic silver coins, painted pottery, and the unique bowl made of an ostrich egg dating back to 2200 years.
AIN AL MADHAB HOT WATER SPRING
This place is a popular retreat for the tourists. Situated at the base of Hajar Mountains, the sulphuric water is pumped into the separate swimming pools for males and females. Enjoy a rejuvenating soak  along with a visit to an outdoor Park scattered with ruins of Fujairah.
BEACHES
With its coastline touching the Arabian Gulf, Fujairah has the most beautiful beaches that can capture your heart. You can laze around on the beach or indulge in activities such as scuba diving and snorkelling!
WADIS
The mountainous route takes you through many valleys that form a perfect place to enjoy pleasant sightseeing or to try your hands at Wadi Bashing (hiking or driving through wadis). Wadi Al Wuraya, Wadi Mai, Wadi Saham and Wadi Siji are the famous Wadis. Wadi Al Wuraya has a water fall which is a perfect spot for a picnic.
You can also view a bull butting event that is held on each Fridays.