The people who are in love with trekking activities should not miss out the gorgeous trails available for them in India. Going for a trek in India can be amazing! One can experience the thrill of icy deserts and tropical rainforests; one can take the challenge of climbing vast Himalayan peaks or running down to open Rolling Meadows. From staggering heights to romantic places and crystal clear lakes, here we will list down 15 places that are popular for trekking in India. One should visit at least once in his or her lifetime.
Kumara Parvatha trek, Karnataka: This is a well-known and second highest peak in Kodagu. It offers the beautiful scenic view on the way, but it should be mentioned that it is not a cake walk! This 15 km way would be a fun in between the months of October to February. Food and water will be available at battara manen (one of the pitspots in between).
http://bmcindia.org
Roopkund trek, Uttarakhand: People with a good dare should certainly get ready for this amazing trek from where they will be able to view the famous Roopkund's mystery lake. The lake is even called as the skeleton lake as it is believed that skeletons inhabit at bottom of the lake. The three main trekking routes for this place are via Mundoli, Lohjang and Kathgodam. If you are planning to take up this trek trip, the best time to visit will be between the months of May and October.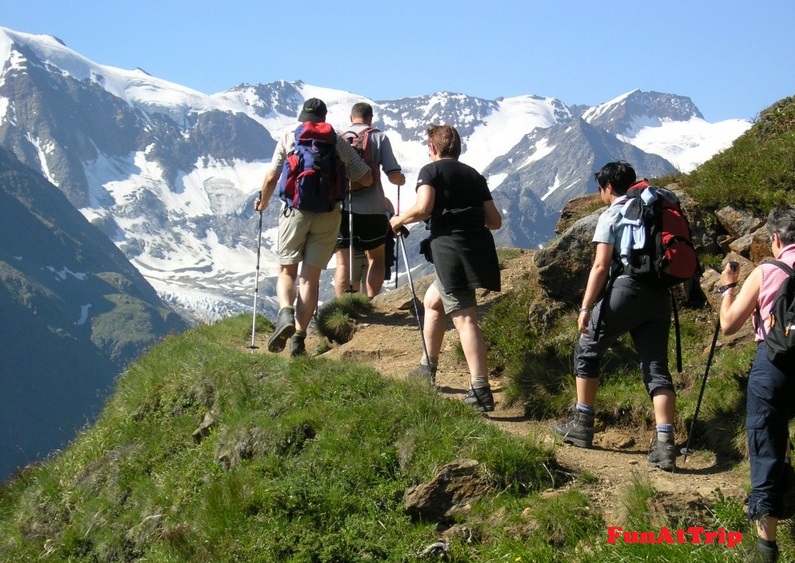 https://www.funattrip.com
 Chembra peak trek, Kerela: This is the tallest peak in kerela, located 2100 meters above the sea level. It is easy to pass this trek and can be visited during the months from September to February. This is usually a one day trek, but people can extend their trip days and enjoy the beauty of the place!
                                                                               https://imgur.com
Valley of flowers trek, Uttarakhand: An ideal place to visit between the months of June to September, this valley is located approximately 3600 meters above the sea level. This trek would be a moderate challenge to you, take it and have fun-filled experience as never before!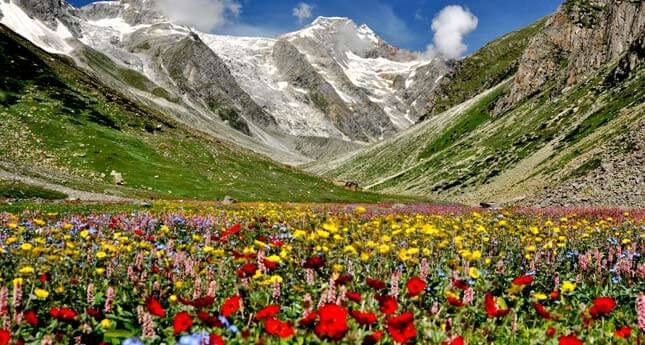 http://www.dare2venture.com
 Dzongri trek, west Sikkim: Folks, get ready for the mesmerizing views of Mount Kanchenjunga! This is one of the toughest treks and it starts from Yuksom- a famous base of Mt. Everest trekkers. The best time to pack your bags for this trek would be between September to November or March and April.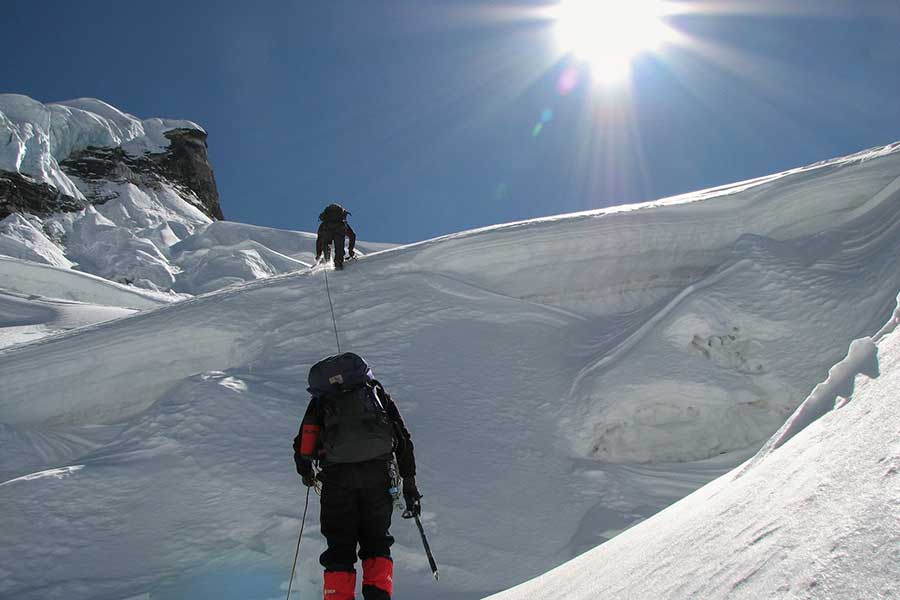 http://www.shikhar.com
 Rajmachi trek, Maharashtra: Get ready to visit this beautiful trekking destination that offers two trekking options- one is a 15 km walk from Lonavala and the other one is a 2,000 foot climb from Kondivade village. You can plan out this trek between the months of June and September.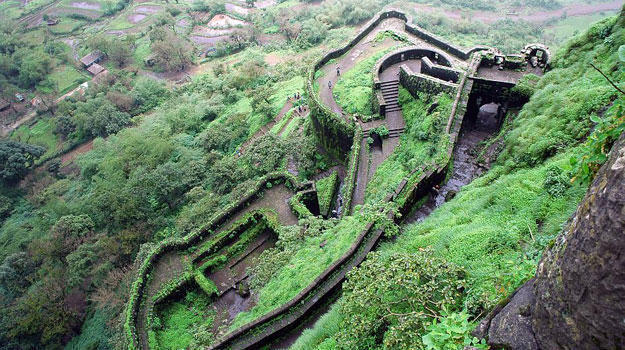 http://www.india.com
 Chadar trek, Ladakh: Are you really tired climbing mountain peaks? Then there is something new for you! Plan chadar trek where you will experience walking over the frozen river Zanskar! It is one of the challenging treks that extend up to 105 kilometers extremely low temperatures. The best time to experience this trek is in the months of January and February as the flowing river freezes at that time only!

                                                                           https://www.tourism-of-india.com
 Lamayuru Trek, Ladakh: This is one of the toughest treks and if you are the one willing to take up the challenge and feel the adventure, you should plan it in between the months of June and mid-October. It is located approximately 5000 meters above the sea level that holds certain mystic appeal.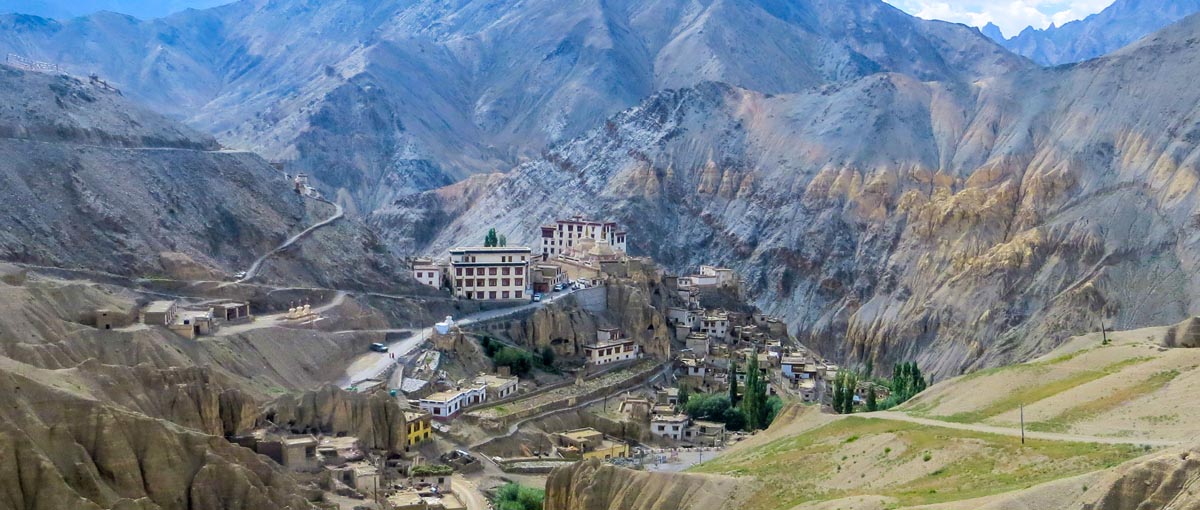 http://www.yamatreks.com
Indrahar pass trek, Himachal Pradesh: Bag packers! Get ready for this awesome trek that may take 4-10 days to complete. It invites large crowd between the months of April and May. This mountain pass is in Dhauladhr range, situated close to Dharamshala at approximately 4,300 meters above the sea level.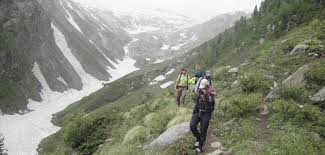 https://www.trekkinginindia.com
Deoriatal Trek, Uttarakhand: Deoriatal united with visiting Tungnath and Chandrashila makes for a perfect weekend trek. Located at a distance of approximately 3 km from Sari village, its clear waters offer a striking reflection of the Chaumkhamba and Kedar zeniths at sunset.
So, trekkers get ready and pack your bags for exploring the above mentioned trek spots! These are worth visiting at least once in a lifetime!