This place is a paradise for tourists that love to take active part in water sports. The clear sea water and the beach are places frequented by visitors who take pleasure in watching the waves and a walk on the sandy beaches. Hotels here can allot good accommodations at a fair rate with facilities, best food and sports.
AL DIAR SIJI HOTEL
https://www.booking.com
The rooms of this hotel are comfortable with wooden furniture, a mini bar, and some rooms can enjoy the panoramic sight of the Hajar. The Hotel has a tennis court, sauna, fitness centre; massage parlour and the Restaurant serving excellent cuisine.
Al Diar Siji Hotel is near to Fujairah Trade Centre.
ROTANA RESORT AND SPA – AL AQAH BEACH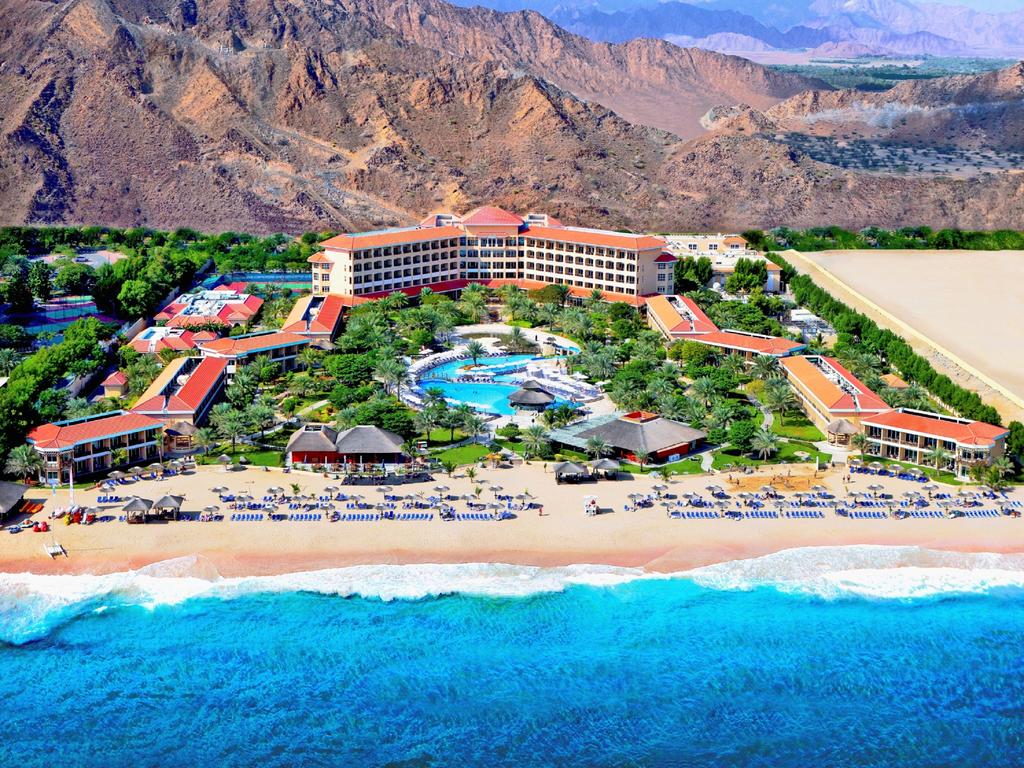 https://www.booking.com
This beach Resort is nestled cosily on the Al Aqah Beach between the Indian Ocean and the Hajar Mountains. The Resort offers luxurious treatments, sport courts, exotic restaurants with excellent services. The rooms has colonial styled interiors complete with a well stocked bar. You avail free Wi-Fi, car parking, outdoor game area, access to the private beach and International dishes served at the Mozaique Restaurant.
Snoopy Island and Al Badiyah Mosque are within 10km from Rotana Resort And Spa.
SANDY BEACH HOTEL AND RESORT
https://www.booking.com
The rooms of the Hotel are spacious with a seating area, satellite channels and wooden furniture that blend well with the decor. It features a rooftop bar, seafood restaurant, temperature controlled pool at the beach. The staff can arrange for a visit to the diving sites where you can enjoy canoeing, diving, fishing and snorkelling. It allows free parking for the guests.
NOUR ARJAAN HOTEL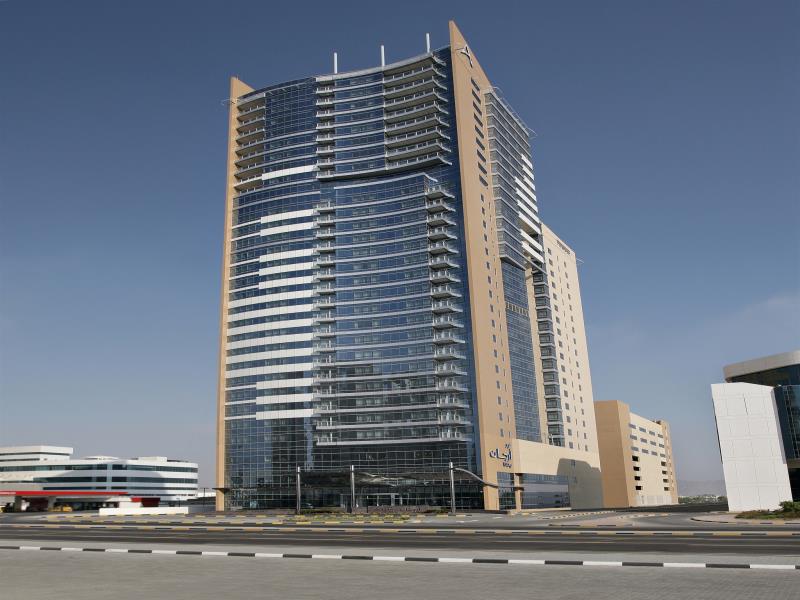 https://www.priceline.com
You can accommodate in a spacious room with satellite TV and free internet. Fitness centre, dry and wet sauna with massage rooms can help you relax. Desert safari and fishing are arranged at request. The restaurant at the Nour Arjaan Hotel serves International buffets.
The Hotel is 3km from Fujairah Historic Fort and Fujairah Heritage Village. You can reach Fujairah City Centre which is 5km from the Nour Arjaan Hotel.
HILTON FUJAIRAH RESORT
https://www.sunshine.co.uk
 This resort offers you the wildest experience of water sports such as fishing, canoeing, wake boarding and sailing atop a banana boat! Gym, steam bath and sauna help to rejuvenate you after a tiring day. With luxurious rooms and private beach, all rooms have a sea or garden view.
Wadi Al Wurayah waterfalls are 25km from Hiltn Fujairah Resort.
ROYAL BEACH HOTEL AND RESORT
Posh rooms with necessary amenities offer a comfortable stay to the guests at this place. You can indulge in International cuisine at the Dibba Rock Restaurant or visit the Dolphin Snack corner to take a bite of sandwich and sip juices. Other features are outdoor pool, playground and barbeque facility.
Royal Beach Hotel And Resort is 13km from Fujairah Beach; 7km from Dibba Beach and 19km from Nomad Ocean Adventures where you can enjoy scuba diving.