When in Ajman try to lodge into a retreat that is close to the Corniche to enjoy a stroll on the white sand.  Most of the Hotels have their own private beaches where you can enjoy your evening lazing under the parasol away from the prying eyes. Enjoy the meals and facilities provided by the hotels and make your visit a hit!
AJMAN SARAY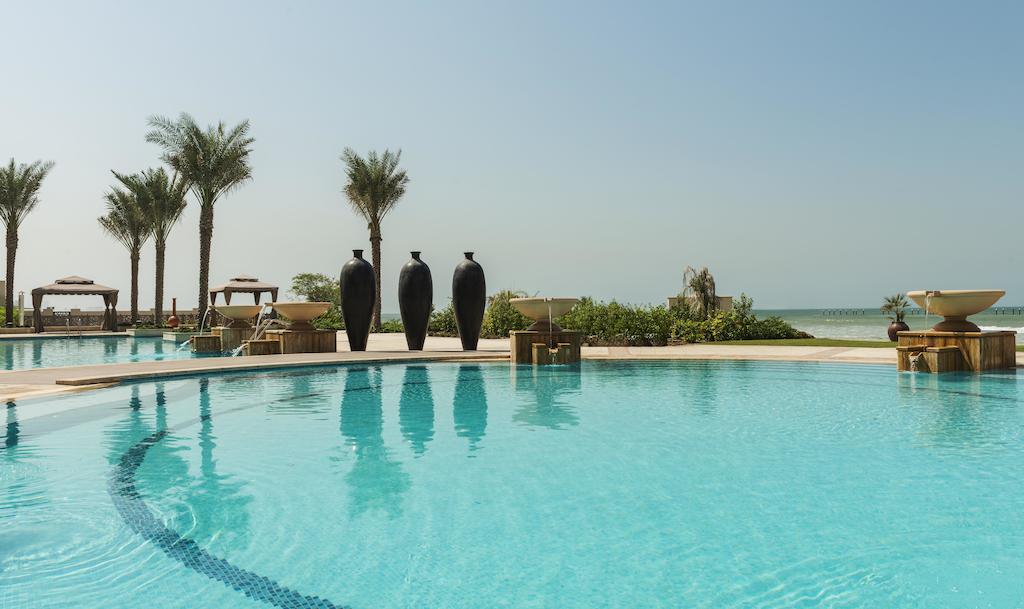 https://www.booking.com
Staying at this hotel can fulfil your quest for a coastal vacation.  The grand structure with welcoming palmtrees and its own private strip of private beach is the best place to stay. Free Wi Fi, TVs and balconies that opens to the view of the city or the sea.  Bars, restaurant, spa, gym and outdoor games are the facilities given to their guests.
A short drive can drop you at Sharjah International Airport.
FAIRMONT AJMAN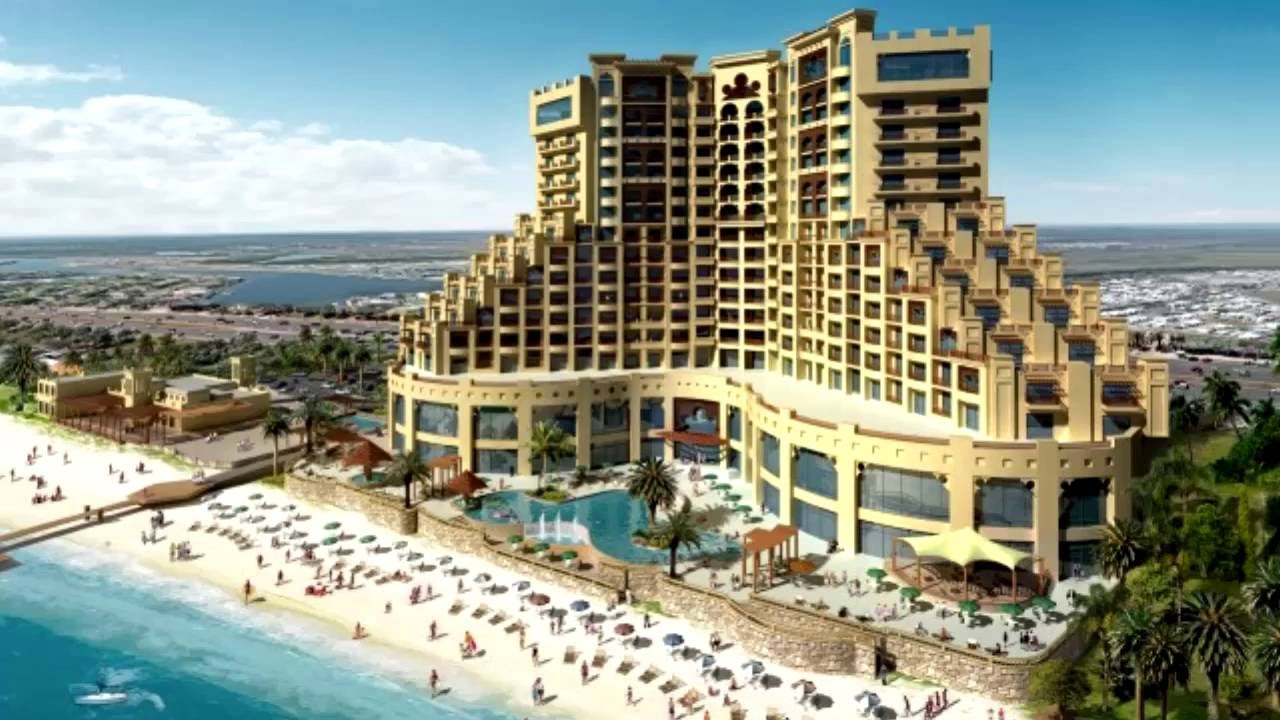 https://www.youtube.com
Modern rooms with excellent staff are the features of this hotel! With regular amenities this hotel also serve their guests to open-air dining, Italian cuisine, spa, swimming pool and beach access. Fairmont Ajman also has 2 storey penthouses with well set kitchen and a bar.
You can reach the Emirate of Dubai in 30 minutes by road from Fairmont Ajman.
 AJMAN PALACE HOTEL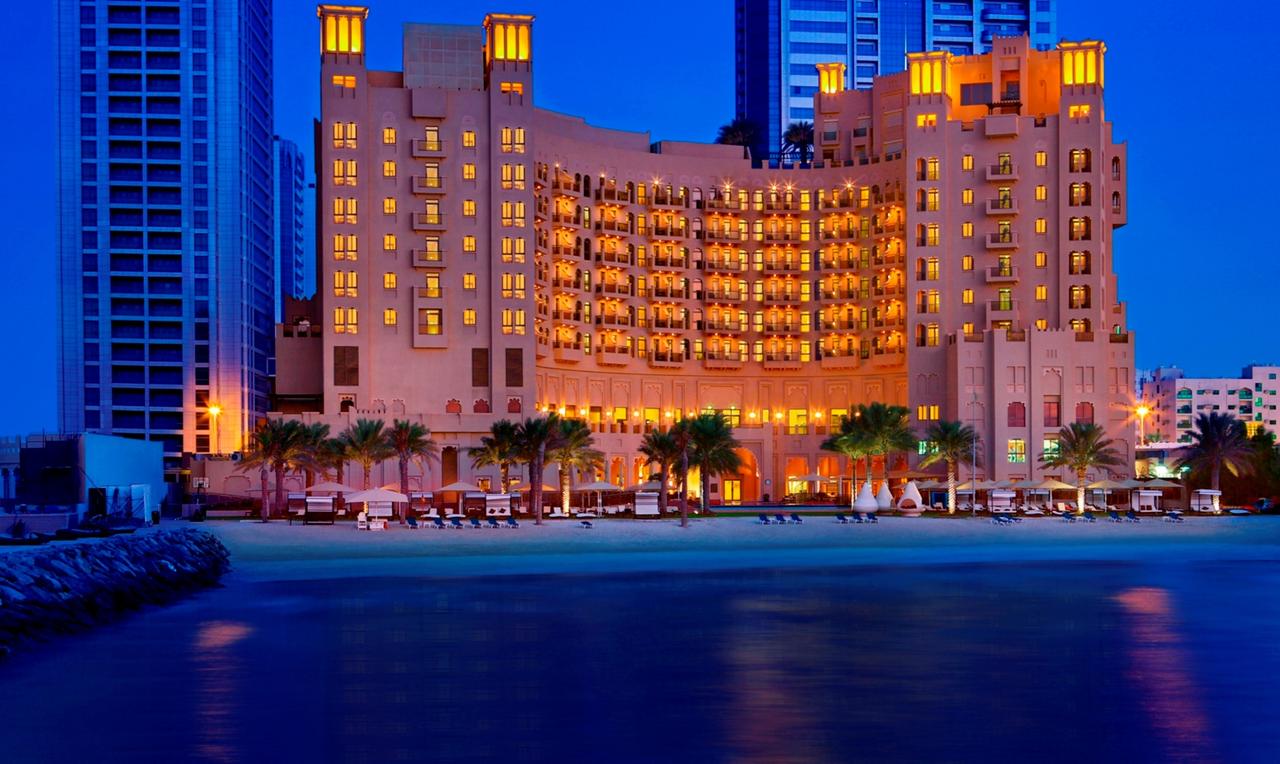 https://www.booking.com
This grand hotel has a fitness centre with a hot tub, spa, sauna and a steam area. It also has a private beach, shisha lounge and an outdoor swimming pool. The room has the regular amenities of TV, free Wi-Fi, tea and coffee maker with 24 hours room service.
Ajman Palace is 11km from Sharjah International Airport and 22km from Dubai International Airport.
RAMADA BEACH HOTEL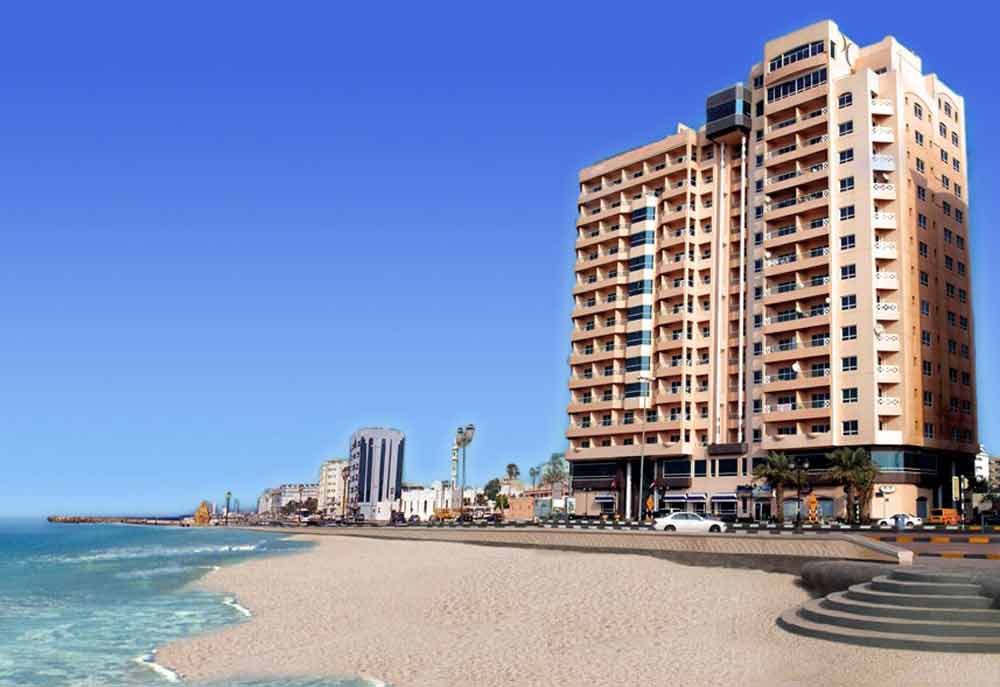 http://www.hoteliermiddleeast.com
The Ramada Beach Hotel overlooks the waters and the horizon of the Arabian Gulf. The rooms are tastefully decorated with free WiFi and Telivisions. Facilities like spa, sauna and massage parlour are extended to their guests. Great cuisine at the Flavour restaurant and a 24×7 excellent room service will make you want to visit here again.
It takes just 20 minutes to reach Sharjah International Airport.
KEMPINSKY HOTEL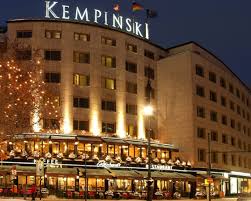 https://diginomica.com/
The rooms are decorated in Arabian mode and are elegantly designed. The balcony of the rooms offer a view of the lush green garden. Exuberant water sports like snorkelling, windsurfing and canoeing can be enjoyed by the sport enthuestics. You can obtain a spa and massage services too!
MARHABA RESIDENCE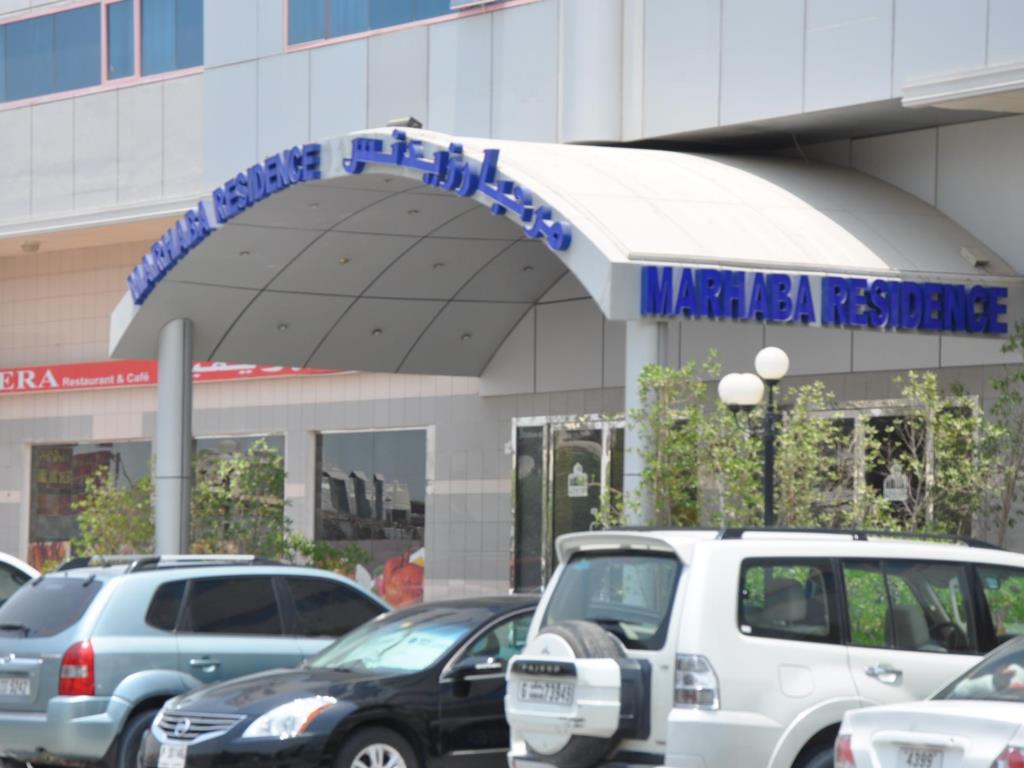 https://www.agoda.com
Free parking is allotted to the guests who lodge into the spacious apartments of Marhaba Residence. Complete with tastefully furnished rooms, WiFi and Television, eachMarhaba Residence's apartments has a well equipped kitchen. The hotel's restaurant serves local and International cuisine.
You can reach Sharjah International Airport within 10 minutes by road.
REEF HOTEL APARTMENTS 1
Reef Hotel Apartments 1 offers self contained rooms for the guests. Regular amenities with well planned kitchen, tastefully decorated living room and a well maintained bathroom with luxurious fittings makes your stay comfortable.
You can indulge in adventurous activities at the Paintball Park that is 5km away from the Hotel.