Punjab, a state full of vigour and  bestowed with rich culture, beckons travelers from all over the  world. To cater to its ever-burgeoning list of tourists and travelers, the state offers the best of the hospitality in  the  form of well-appointed hotels. Let's have a look at few of the most alluring options of them.
Radisson Blu Hotel- Amritsar
http://www.t2india.com
Located close to the airport and railway station; Radisson Blue in Amritsar is a popular luxury hotel, frequented by travellers: both Indian and foreigners.  The interior décor including the lavish lobby is the first thing that catches the attraction of the guests. The classic rooms of all categories ranging from superior rooms to studio suites are designed to offer solemn pleasure and luxury to the guests.  A variety of restaurants like Wall of Asia and Tavolo Mondo serve delectable world cuisine. The gym, spa and swimming pool are some of the added advantages of this luxury living.
Tariff (INR): 4500/night onwards
Suggested Suite: Premiere Suite
Website: https://www.radissonblu.com/en/hotel-amritsar
Ramada- Jalandhar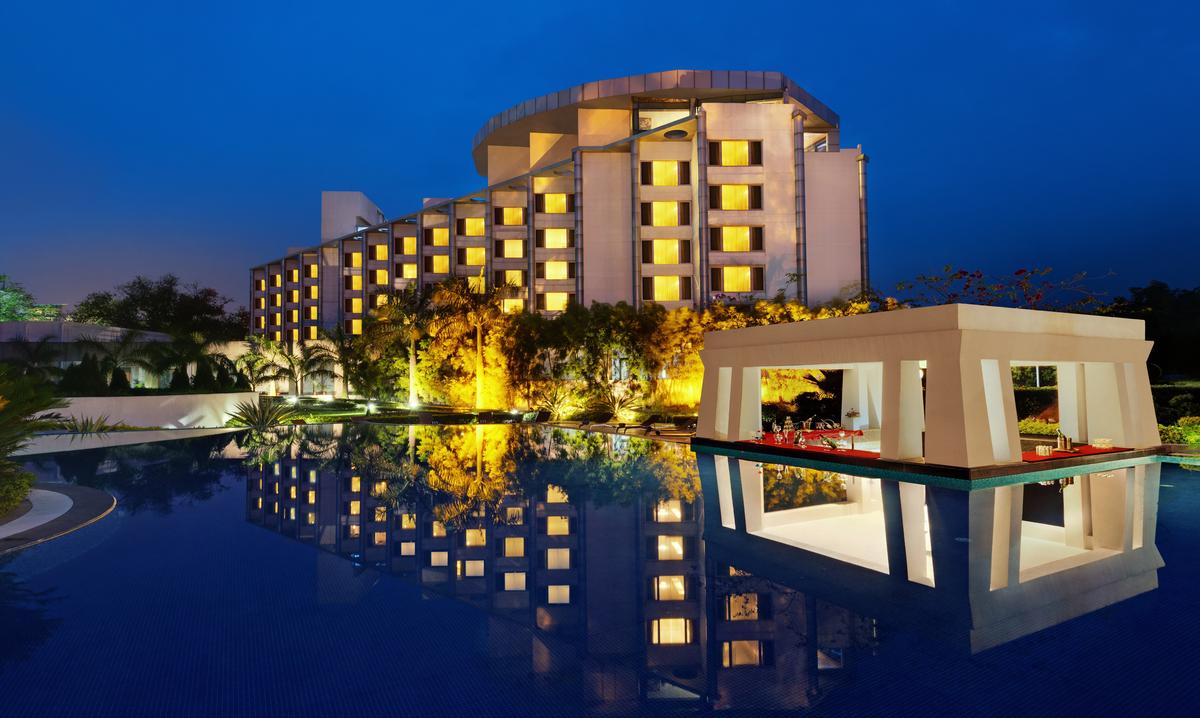 https://gos3.ibcdn.com
Ramada, located in the city centre of Jalandhar offers world class hospitality intermingled with Punjabi warmth. The hotel's location is unmatched, and the close proximity from the railway station and airport, this newly built hotel has 81 guest rooms and suites: all with modern amenities and luxury. Along with these other facilities of this hotel are:
Well-equipped business centre
Lavish health club and fitness centre
Stylish spa and salon services
Restaurants like The Emperor's Court, Connexions and The Barrels 
Tariff (INR) 5500/night onwards
Suggested Suite: Presidential Suite
Website: http://www.ramadajalandhar.com/
 Aveda Hotel- Ludhiana
http://cache.carlsonhotels.com
Aveda Hotel is a super luxurious boutique hotel in Ludhiana, spread over sprawling 17 acres. Aveda boasts of its 84 luxurious living rooms, designed with style and elegance and loaded with complimentary wifi, minibar, tea coffee maker and complimentary breakfast spread. The hotel offers to pick up and drop from the airport without any charges, and the guests are also entitled to use the gym, steam and sauna bath facilities.  The in-house speciality restaurants are truly world-class and charm every guest.
Tariff (INR): Starting 4800/night
Suggested Suite: Executive Room
Website: http://www.avedahotels.com/ludhiana-overview.html
Hyatt- Amritsar
https://hme-media-3.azureedge.net
One of the luxury 5-star properties of Amritsar: Hyatt is a favourite amongst all. This premium hotel offers lavish rooms and luxurious contemporary facilities. Located adjacent to Alpha One City Centre Mall, Hyatt is just about 10 minutes from the Golden Temple. Along with complementary pick up and drop from airport and railway station; Hyatt also offers free shuttles to the temple. The world class hospitality, dining, health and fitness facilities like gym, spa, sauna and steam are alluring to travellers. One cannot miss the outdoor swimming pool here: it's invigorating and rejuvenating.
Tariff (INR): Starting 5400/night
Suggested Suite: Executive Suite
Website: http://amritsar.hyatthotels.hyatt.com/en/hotel/home.html
Hotel Nirvana- Ludhiana
https://images.oyoroomscdn.com
Nirvana in Ludhiana is a perfect holiday destination. Offering a wide range of deluxe rooms, this hotel offers the best hospitality to all guests with modern comforts like the spacious room, airy and loaded with modern living features. The friendly and courteous staff show warmth and friendly behaviour and the hotel offers facilities like:
In room dining
Health and fitness
Sport and recreation centre
Business centre
Outdoor swimming pool
Pub and bar lounge
Nirvana offers world class dining which includes poolside barbeque, lounge café, ravishing night club and delectable gourmet cuisine.
Tariff (INR): 4500/night and more
Suggested Suite: Deluxe Room
Website: http://www.nirvana.co.com/