Dubai is a tourist hot spot! The city of high rising structures, excellent network of freeways and colossal Malls has made Dubai the much sought after destination of the Middle East. Places worth a visit are listed below.
https://i.ytimg.com
DUBAI MUSEUM                                                                                                   
The fort, built in 1787, is the famous Dubai Museum that is built of coral blocks and lime. This fort displays old maps, weapons, relics and artefacts that were excavated from graves at Al Qusais archaeological sites.  Some artefacts are 3,000 to 4,000 years old.
BASTAKIA
The Bastakia quarter was the residence of Persian merchants that traded in pearls and textiles. To view the lime and coral made buildings with wind–towers is an attractions for the visitors.  The Majlis Gallery with a collection of Arabic ceramics and furniture are worth a peek at.
SHEIKH SAEED AL MAKTOUM HOUSE
This museum was the residence of the former ruler of Dubai Sheikh Saeed Al Maktoum (1921 to 1958). The museum exhibits many letters, stamps, coins and vast collections of photos displaying fishing, pearl diving and boat making.
DUBAI CREEK
The Dubai Creek segregates Dubai into two regions the Deira and Bur Dubai. You can rent a dhow or hire the Abra (local water taxi) to cross the creek to gain a fun filled experience.
DUBAI AQUARIUM
The Dubai aquarium that encases 140 species of aqua life is the top most attraction amongst the tourists. The aquarium is in the basement of the Dubai Mall that also allows you an entry to the underwater zoo where you can walk through the maze of tunnels.
DUBAI MALL
Apart from the famous Dubai aquarium, Dubai Mall also has an ice-skating rink, cinema complex and gaming zone.  An attraction for people who love to shop till they drop dead!
BURJ AL ARAB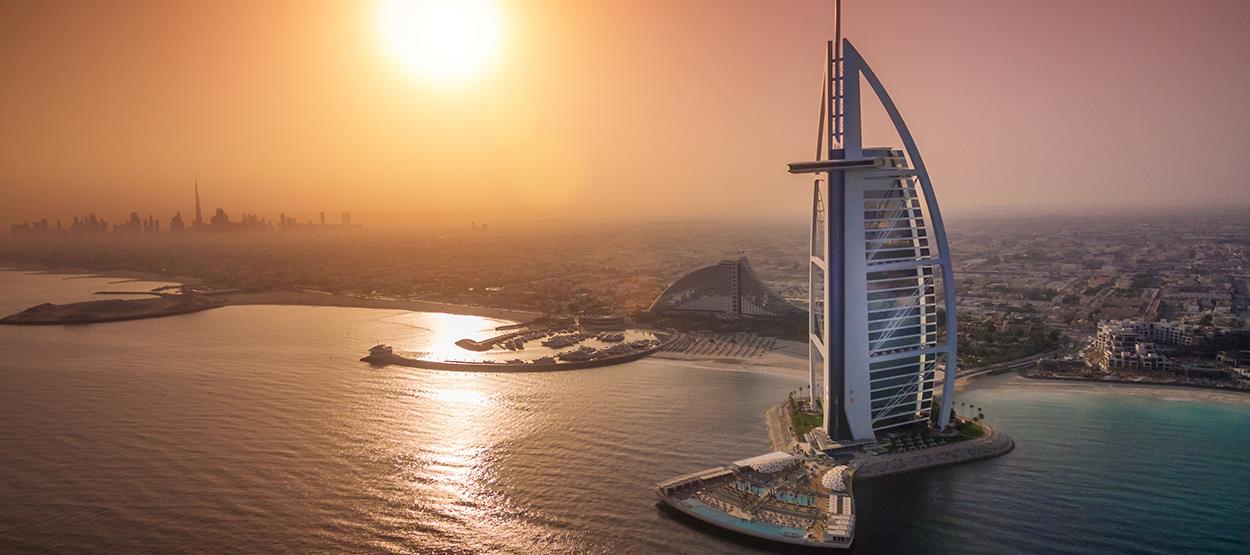 The world's tallest sail shaped hotel built on an artificial island! One of the most expensive hotel, this is a spectacle to behold at night with choreographed lighting show. Burj Al Arab  is near to Wild Wadi Water Park and at a distance of 4km from the Mall of the Emirates.
MALL OF EMIRATES
The Mall of Emirates has the famous ski Dubai facility complete with a chair lifts, ski slope and penguin enclosure. The temperature in the enclosure is constant at -4 degree Celsius. Shops, cinema complex and a game park are other attractions of this Mall.
When in Dubai enjoy Desert Camping to experience the life of the real Arabs in the Middle East!