The quiet and remote Emirate of Umm Al Quwain has the ability to entice harmonious tourist in search of some days of calm and peace. You can espy migrating birds in the mangroves or visit the Oasis of Falaj Al Moalla that displays greenery.
Staying in Umm Al Quwain can reveal many places worth a visit. Let yourself in at the best hotel and view all the places marked in your agenda.
FLAMINGO BEACH RESORT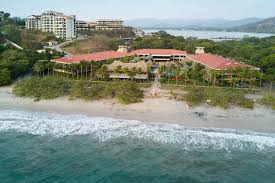 https://www.booking.com
This beach front property is beautifully set in a lush green garden. The air-conditioned rooms are decorated to bestow a cosy feeling. Water activities like fishing, crab hunting and Flamingo tour can be arranged by the staff.  You can wine & dine at the Wave Restaurant and Bar or enjoy snacks at cafe near the pool bar.
The Hotel is 10 minutes walk from the Umm Al Quwain Museum.
PALMA BEACH RESORT
http://www.palmabeachuaq.com
The resort is designed with a partial Egyptian touch!  The rooms are tastefully furnished with all modern amenities with a view of the pool or the sea from the balcony. Palma Restaurant serves international cuisine and the poolside coffee shop serve snacks and beverages. You can pamper yourself at the gym, spa, sauna and massage on request.
You can reach the Dreamland Aqua Park in 25 minutes from Palma Beach Resort.
HOTEL ROYAL RESIDENCE MAIN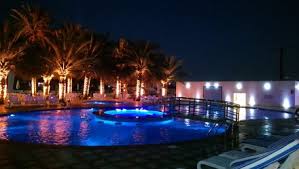 http://www.hotelroomsearch.net
The rooms are complete with a well equipped kitchen, TV, music system and an alert Room service. Abu Shakras serves the best International Cuisine while the Cafe Della Presse serves the best coffee. You can work out at the gym or play indoor games.
Dreamland Water Park can be reached in just 15 minutes from Hotel Royal Residence Main.
UMM AL QUWAIN BEACH HOTEL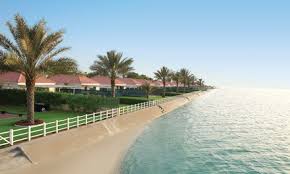 https://dubaioffers.com
Well furnished villas of the Hotel are provided with a fridge a sitting area and a balcony. The restaurant here serves Lebanese cuisine and guests can also request a shisha.
Ajman City Center is just 15 minute drive from the Beach Hotel.
PEARL BEACH HOTEL

Tastefully decorated rooms with TV, coffee maker, fridge and a safe deposit vault for the guests!  The Oyster Bar serve Arabic and Continental cuisine; and you can enjoy barbeque delights in the open.
Dreamland Aqua Park is 5km from this Hotel.
HOTEL ROYAL RESIDENCE PALM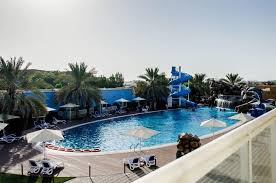 https://in.hotels.com
This hotel offers Private villas complete with a well set kitchen with oven and fridge. The well furnished rooms are fully air conditioned. Restaurant caters International Cuisine to the guests.
Tickets to Dreamland Aqua Park and diving course can be arranged through the Reception. Arrangement for a visit to the Sharjah water sport attractions is salso done here.