Mizoram has a bounty of natural wonders. Sparkling and serene lakes such as Palak Dil and Tam Dil, cascades like Ventawng Falls, the thrilling Dampa Tiger Reserve, and Murlen National Park are some of the most popular attractions of the state. Bounded by the plush of flora and fauna, this state of Mizoram pulls plenty of ecologists, photographers and solo travelers. Due to its extraordinary species of birds, it has become the most preferred destination for all the birdwatchers and nature lovers. The most popular tourist places of Mizoram are Aizawal, Thenzawl, Champhai, and Lunglei. It is true that the tourism domain of Mizoram is still developing, it intends to present a pleasurable stay to the travelers at its budget friendly hotels.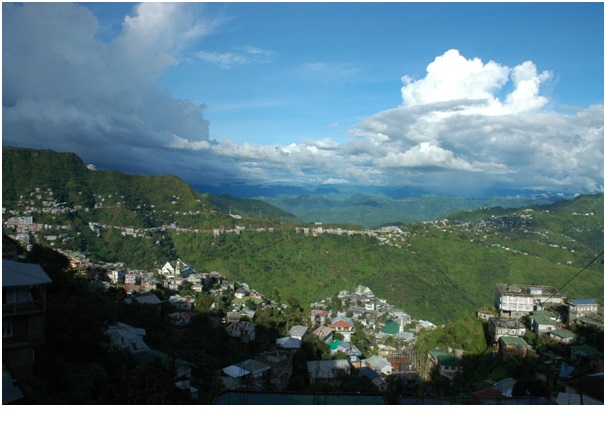 http://getawaymemoires.com
Hotel Floria
Tariff: INR 4000/night and onwards
Room Categories: Deluxe Rooms, Luxury Rooms or the Presidential Suites
Hotel Floria is a decent hotel, pitched as a low-key economic accommodation in Mizoram. There are 33 well-furnished rooms, overlooking the city and its surrounding hills. It boasts of impeccable rooms and top-class room service, and accepts and serves guest's desires and demands very earnestly. The suites have private Jacuzzi too. The in-house restaurants Zamo Grill and Kitchen serves excellent menu options in steak, salad, soup, pasta, rice and noodles.
David's Hotel Clover
http://mizoramyellowpage.com/index.php?option=com_sobi2&sobi2Task=sobi2Details&catid=6&sobi2Id=55&Itemid=1
Tariff: INR 3500/night onwards
Room Categories: Deluxe and Executive
David's Hotel Clover offers par excellence on a limited budget. Located in Chanmari, this economic hotel comprises of standard, deluxe and executive category rooms and a favourite pick amongst solo travelers and businessmen.  The rooms are antiquated and promise comfort with all up-to-the-minute facilities. The vibrant-coloured bedding and draperies enhance a dash of excitements to the otherwise naïve rooms.
Hotel Regency
Tariff: INR 2300/night onwards
Room Categories: Guest Rooms & Suites
One of the cheap hotels in Aizwal, Regency is just 30 minutes' drive from the nearest airport. The hotel offers a stunning view of surrounding majestic mountains and valleys. More of a B&B, this 3-star hotel has 50 decently furnished AC cozy rooms and with all conveniences in them –tea, coffee maker, complimentary breakfast spread, mini bar, on-call doctor, mini-fridges, and mosquito nets.
Along with these, Ritz Hotel and Chief Hotel are two other well-known budget hotels that ensure a comfortable stay along with all contemporary conveniences in their well-maintained rooms.
Hotel Sangchia
Tariff: INR 1800/night onwards
Room Categories: Standard Rooms
Hotel Sangachia is one of the cleanest, hygienic and modern hotels, located centrally in Aizwal. The hotel is in close proximity to market, bus depots banks, and ATM and government offices. Spacious and well-appointed rooms, ample parking space, delectable local and Indian cuisine and warm hospitality, have made the hotel one of the most preferred stay options here.
Hotel Arini
Tariff: INR 2000/night onwards
Room Categories: Super Deluxe Rooms
As one of the best boutique hotels, Arini tops the list.  With alluring location, modern amenities, and courteous hospitality, this hotel is preferred by solo travelers, businessmen, and families. All the rooms offer a magnificent view of the hills and the sumptuous local, Indian and continental food served at in-house restaurants enhance the charming quotient.
In a nutshell, next time one visits Mizoram, keep this list handy for the best pick.