The southern-most state of India- Tamil Nadu boasts of mesmerizing hills, glittering lakes, sun-kissed coastline, gorgeous temples, a vast landscape of plush greenery and reserved forests. The place has some amazing hill stations, tea plantations and beach destination and needless to state that all these places have some amazing stay options too. Let's check out.
http://www.cntraveller.in
Vivanta By Taj – Fisherman's Cove; Chennai
https://traveltriangle.com
Raised out of a vintage Dutch fort, Vivanta by Taj – Fisherman's Cove unquestionably ranks top as one of the premium beach resorts with its impressive decor and remarkable design. Nestled along the bustling Covelong Beach, the resort fascinates every tourist, a family in vacation or a romantic couple on their starry-eyed honeymoon. The of late renovated and unequivocally outlandish cottages and villas, the fashionable dining experiences, the classy lounge bar and refreshing spa centre will leave you completely awestruck.
Ideal Beach Resort- Mahabalipuram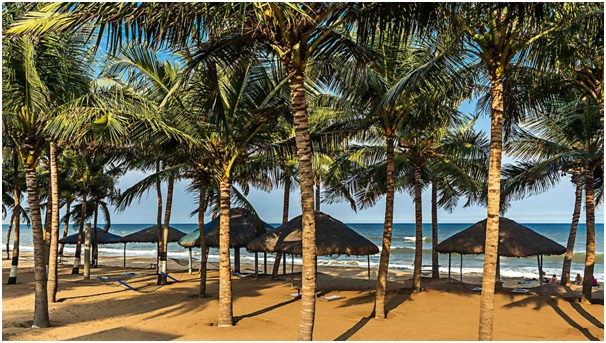 https://d1j3wd17d78ehn.cloudfront.net
 The Ideal Beach resort located in Mamallapuram also known as Mahabalipuram, 55 km from Chennai is an ideal weekend retreat. The luxury resort snuggled amid serene and mesmerising landscape offers a peaceful stay with all modern amenities and soothing décor. Authentic local cuisine restaurants, yoga sessions, spa facilities to soothe mind and body and relaxing pool charms everyone.
Taj Savoy-Ooty
http://pix3.agoda.net
Taj Savoy-The Gateway Hotel is one of the blissfully located destinations on the slants of a plush green hilly area amid pine and oak trees and steamy ambience. The hotel itself is a graceful property with sprawling Nilgiris at the backdrop. The regal decor of the hotel offers a heaven of placid and quietude amongst the luxuriant Nilgiris. Perfected by a courteous 24/7 room service and all contemporary amenities, The Gateway Hotel, Savoy is picture-perfect for a dream come true vacations.
Hotel Kodai International-Kodaikanal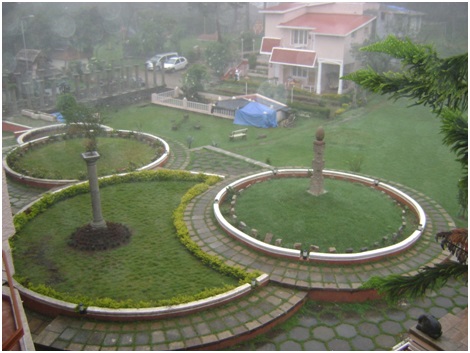 http://image1.oktatabyebye.com
Kodai International is snuggled along the foggy hills of Munnar, encircled by tea estates and striking biodiversity. This soothing and serene resort assure to astonish both families and couples during their stay. The hotel organises short treks, candlelit dinner and exciting camp fires on special requests. The world class dining at Orchard Restaurant, Oasis Bar HKI Tea and 24 hours Coffee Shop excites foodies to a large extent. Do not miss the tempting Ayurvedic massage here to sooth the soul, mind and body.
Zeenath Taj Gardens- Yelagiri
http://image3.mouthshut.com
Zeenath Taj Gardens is situated at the peak of a hill and overseeing the soothing and luxuriant green valley. The resort is serene and soothing and stands as an invigorating and alluring resort with comfortable amenities, decent interiors and convenient stay amenities- exactly what is needed for a picture perfect vacation. The world class dining experience with sumptuous local delicacies and relaxing and exciting campfire are highlighting features of this resort.
Radisson Blu Resort-Mahabalipuram
http://pix5.agoda.net
Radisson Blu resort located right next to Mamallapuram Beach; is one of the most attractive beach resorts in Tamil Nadu. The resort is luxurious and colossal with swanky garden estates and immaculate ornamentation. The beach front cottages offer most photogenic sunset views and breathtaking sea view.