Why do one travel? Travel can be categorised as travel for pleasure or travel to satiate your inquisition. Travel is a consequence of an eager mind raring to go to places away from home.
Living in a Metropolitan City makes you run from pillar to post making you slog to maintain a sober standard of living. You may love your job but you simply need a break that can be due to many reasons at the office or to regain the healthy balance in your marital life!
Travelling is the most apposite method to break your daily routine!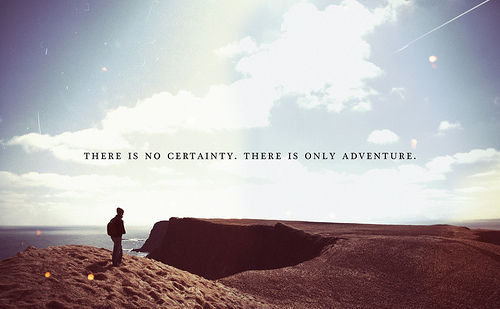 https://weheartit.com
Some companies encourage their employees to take a vacation while some organisations allow the employees to accumulate their paid leaves and spend time with their families. You can contact a good travel agency that can give you the best value for your money. Select the destination and avail offers on packages! Your travel agent will undergo all the necessary arrangements to make the tour the best break of your life!
Travelling can have some magical effects in the life of an employee:
It will deepen the bond between the members and help to create wonderful memories. A much awaited rendezvous with Nature can revive your deteriorating relationship.
Your new personality will surface burying the fear and the unstability; enlightening you with the hidden talents within you.
New perspectives are generated as you meet people with varied views that can influence the outlook towards the problems that you face in your daily life.
Travelling can help us in realizing the hidden troves of Nature's beauty away from the dull and chaotic life of the city. You wake up at the chirping of the birds, beckoned by the gurgling river and the dew covered carpet of green grass. The sight of scenic destination will want you to extend your leave! If you harbour a penchant for historic values and ancient artefact, you can travel to destinations well known for historical monuments such as Turkey, Paris, Venice and Egypt.
Travelling can help in gaining knowledge about different cultures thus creating awareness to the diversity of the populace. You can try the local cuisine and have your journal updated with the details that you encounter during your travel.
Travelling is a form of escape for the bottled up stress in you. Once in your life keep all the important duties on PAUSE; zoom away just anywhere! Remember that we, the Bonton Holidays, will plan relaxing trip for you!
Back to your office, the same layout and the same old face! You will be surprised to find some changes – your shy and reserved personality is all spiked with new and vibrant confidence. You can take charge of your job and face the all the stress, toying with new ideas and excuses to go on a vacation again!