Nagaland is one of the most picturesque north-eastern states of India, known for rustic and rugged landscape, vibrant tribes and their culture. The state divided into 8 districts namely, Kohima, Dimapur, Mon, Phek, Mokokchung, Tuensang, Wokha and Zunheboto are loaded with mesmerising topography and colourful and cheerful tribal folks.  Though not so popular in tourism map, Nagaland offers ample opportunity and has few standard hotels, mostly catering to business travelers. Let's glance at them.
Hotel Japfu- Kohima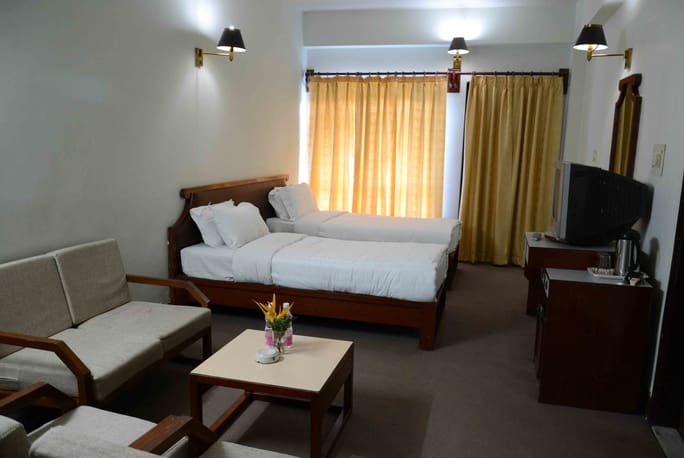 Located at 72 km from Dimapur airport and railway station, Hotel Japfu is an awesome and elegant stay option in Kohima.  This standard hotel offers 4 categories of rooms namely Deluxe Room, Premium Deluxe Room, Suite and Premium Suite and all the rooms are clean and tidy and comprises of facilities like room service and satellite television. The in-house restaurants serve Indian, Oriental, Continental and Local cuisine and the conference room of the hotel is well-equipped and can accommodate up to 100 people.
User Review: https://www.tripadvisor.in/Hotel_Review-g668044-d634455-Reviews-Hotel_Japfu-Kohima_Nagaland.html
Few other hotels in Nagaland are Hotel Capital, Hotel URA, Orchid Hotel, Cimorb Hotel, Razhu Pru and The Blue Bayo. Except Hotel Japfu, all others are premium category and tariffs are slightly steep.
Hotel Acacia- Dimapur
https://imgcld.yatra.com
Hotel Acacia is situated bang opposite to East Police Station and in very close proximity to Dimapur railway station.  The hotel offers decent stay and dining facilities. The rooms are clean and airy, but the décor reflects traditional and old world components whereas the restaurants do not offer buffet facilities. There are ample parking spaces, and the rooftop bar is definitely an added charm.
User Review:  https://www.tripadvisor.in/Hotel_Review-g1162206-d8094074-Reviews-Hotel_Acacia-Dimapur_Nagaland.html
Hotel Tragopan- Dimapur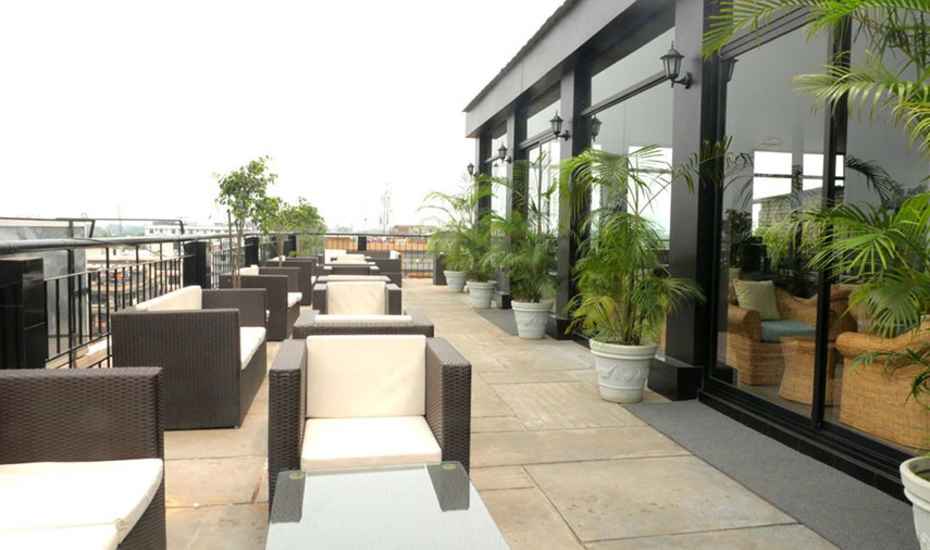 https://imgcld.yatra.com
Located on Circular Road in Dimapur, Hotel Tragopan is a budget category hotel catering to business and working class travellers. The hotel boasts of facilities like car rental, travel desk, car parking space, games room, laundry services, library, the internet, banquet and meeting spaces, outdoor catering and doctor on call. The different categories of rooms are Economy (non AC), deluxe (AC) and Suite. The last category even has a mini bar in it.
User Review: https://www.tripadvisor.in/Hotel_Review-g1162206-d1172661-Reviews-Tragopan-Dimapur_Nagaland.html
Hotel Saramati- Dimapur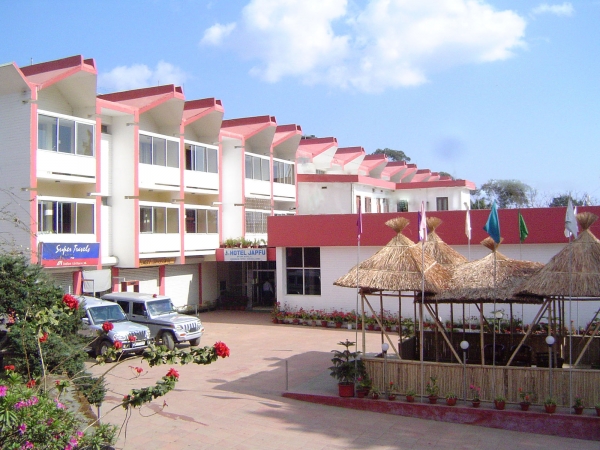 https://www.nativeplanet.com
Saramati is a popular and traveller's choice hotel, located at a distance less than 2kms from the airport, railway station, bus stand and taxi stand.  Ranging from standard rooms, deluxe rooms, premium deluxe rooms, Suite and Premium Suite; the hotel offers airy, well-ventilated and spacious living spaces with modern conveniences.  The internal restaurant is also standard and clean, and the hotel has power backup facilities.
User Review:  https://www.tripadvisor.in/Hotel_Review-g1162206-d1645465-Reviews-Hotel_Saramati-Dimapur_Nagaland.html
Apart from these hotels of Nagaland, other options that cater mainly to solo travellers, nature freaks and backpackers are Hotel Capital, Hotel Grandeur, Tuophema Tourist Village, Hotel Cimorb, The Orchid, URA Hotel and Hotel Vivor. These are all budget options and offer bare minimum services and amenities.
All these hotels have modern facilities and decent hospitality to offer. It is always advisable to glance at the website, grab the best deal and book according to personal choices.