You can gather a lot of information about a hotel or a resort by browsing through the reviews that the guests have left on the websites. These are helpful tips that help you to choose a comfortable stay within your budget. There are many hotels in Dubai that boast of luxury and divinity thus, magnetising many guests. Here are few of the well known retreats you can opt from.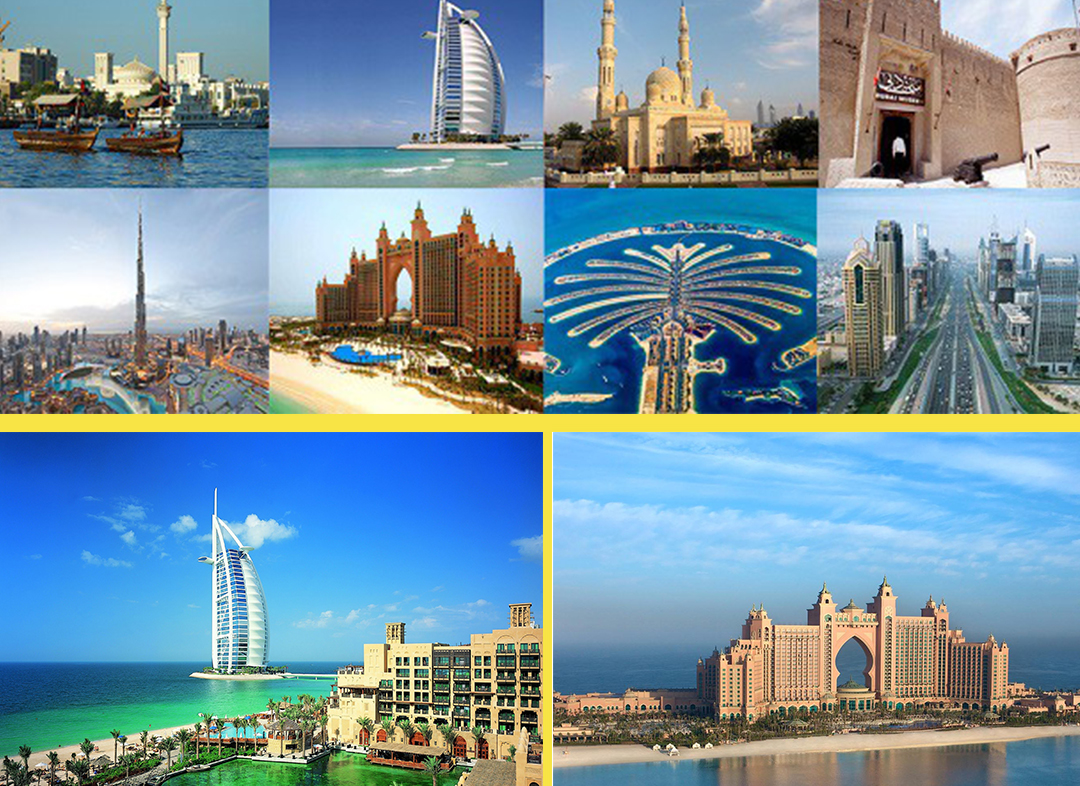 http://www.viamytrip.com
FAIRMONT THE PALM
The accommodations at Fairmont are spacious, tastefully decorated and each with a balcony. The hotel has a private beach and swimming pools that allows the guests to relax.  Gym, spa and other treatments are also provided at Fairmont The Palm. The Frevo restaurant here offers exclusive Brazilian cuisine.
Ski Dubai and Mall Of Emirates are within 10km from Fairmont The Palm.
TULIP INN HOTEL FZ-LLC
The blackout curtained rooms has a TV, Wi-Fi and a mini fridge. The rooms are comfortable with excellent service. Parking is allotted to the guests.
The shopping avenues of Jumeirah are 3km away from Tulip Inn Hotel FZ-LLC.
AL BARSHA HOTEL APARTMENTS
The rooms at Al Barsha are spacious with a balcony, a living room with couches, well equipped kitchen and other essential amenities. Roof top pool, sauna, gym, coffee shop, restaurant and free parking space for the guests are the services offered here.
Palm Jumeirah, Dubai's Media City and Souk Madinat are just a short drive from Al Barsha Hotel Apartments.
HOLIDAY INN EXPRESS – DUBAI INTERNET CITY
Rooms with dark wooden furniture and double glazed windows give the necessary comfort needed to the guests. Flat screen TV, Wi-Fi, fridge and tea/coffee maker are provided in each room. This hotel has 24 hours access to Gym and coffee shops.
Holiday Inn Express is near to Media City and Dubai Internet City.
GRAND MIDWEST TOWER
A combination of dark furniture, white leather and orange fabrics bestow the rooms of this hotel a soft relaxing atmosphere. Some balconies are faced to the view of the sea. The Zarita restaurant and the Al Nawaeer food court offer multi cuisine dishes. Gym, sauna, massage and steam rooms are some of the facilities accessible by the guests.
Emirates Golf Club is 6km from the Grand Midwest Tower.
GLORIA HOTEL
Elegantly furnished spacious rooms with a living room and a balcony that offers a view of Palm Jumeirah! Outdoor pool, fitness centre, Noodle House Restaurant and free valet parking are other features offered to the guests of Gloria Hotel.
You can reach Dubai Marina Mall, Mall of the Emirates and Emirates Golf Club within 10 minutes by road.
BYBLOS HOTEL
The comfortable rooms have floor to ceiling windows that are draped in black-out curtains. The Hotel flaunts 6 restaurants and bars with an outdoor pool.
The Byblos Hotel is about 3km away from Jebel Ali Race Course and Dubai Internet city.
OAK HOTEL AND SUITES
This 4 star Hotel has airy and beautifully decorated rooms with a TV, free Wi-Fi, a balcony, a coffee/tea maker plus a mini bar. Room service is available round the clock. Modern restaurant, pool side cafe, gym, hot tub and steam room are added attraction of this Oak Hotel And Suites.
The hotel is 9km from The Mall of Emirates and 7km from Ski Dubai.