Plan a holiday to this country that is filled to the brim with the wealth of natural oil. This arid land also has many exuberant spots that are visited by tourists. The natural harbors, near the coastline, and the hills have many hidden wonders. Jabal Al Lauz region is a famous spot for bird watchers and for its abundant flora and fauna.
All thirteen Provinces of this country are gifted with beautiful valleys, mountains, vast sandy beaches and monuments. Best hotels offers a red carpet welcome to their guests. With many International Airports and interconnecting domestic flights, travelling is not a taboo on this land.
Saudi Arabia is the most incredible paradise for the tourists!
Dumat Al Jundal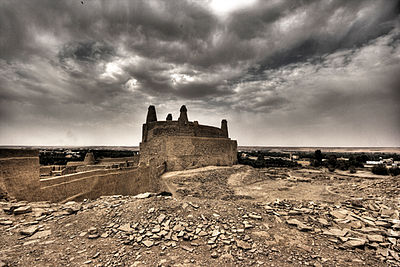 https://upload.wikimedia.org
Dumat Al Jundal is in the Provice of Al Jawf that has a fort built on a height of 2000 feet. This fort (replica of a castle) was once a home of the most prestigious Royal family. The mud and brick made fort holds the interest of archaeologists and tourists who pour in here from different countries.
Medain Saleh
http://ichef.bbci.co.uk
This archaeological site is 300km from Jeddah. History revels that Medain Saleh was once abundant in fresh water that attracted settlers who made this place their base. They started drilling wells and carving the rocks that still stand unaffected by the extremely dry climate and time.
King's Fountain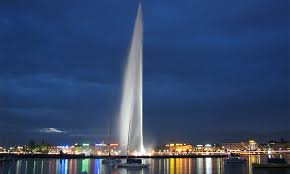 The King's Fountain, in the city of Jeddah, is the world's tallest fountain that propels water jets up-to a height of 853 meters. This beautiful fountain can be witnessed from many places within the city spreading a view of serenity. At night, the various colour of the fountain adds a cooling touch to the place.
Al Tayebat International City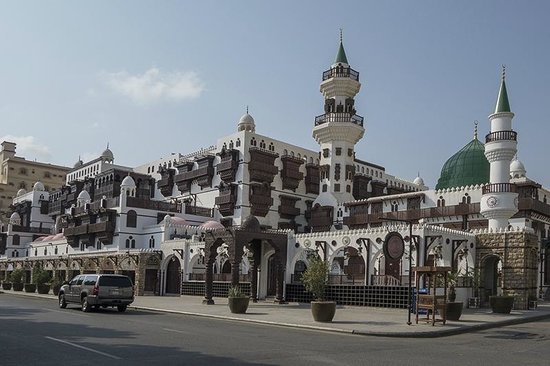 https://media-cdn.tripadvisor.com
Al Tayebat International City attracts those who are captivated by ancient architecture and craft. It has 12 well carved buildings that have 300 rooms exhibiting articles that enlightened us about the past cultural aspect of Saudi Arabia. These buildings are made of coral blocks and limestone that were the residence of King Sheikh Abdul Rauf Khalil. Many manuscripts, books, portraits and artifacts are opened to public view. Al Tayebat International City is the main attraction in Jeddah.
Royal Saudi Air Force Museum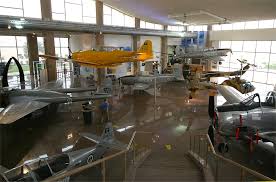 https://www.flickr.com
 This Air Force museum is located in Riyadh and attracts many visitors. You can gain vast knowledge about the space aircrafts and various aeronautical facts by visiting this museum. Ancient and modern planes are exhibited furnishing all technological facts about them. You are allowed to enter the helicopter cabin to get familiarized with its layout. This museum is open to public on all days except Mondays.
National Zoo (Riyadh)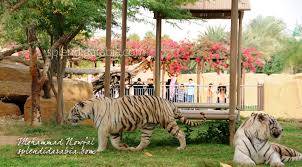 The National Zoo, in Riyadh, is Saudi Arabia's largest Zoo that spreads on 55 acres of land. More than 40 species of animals (1,400 animals) gives this place famous and most visited by the tourists. Animals such as elephants, kangaroos, seals, gazelles, etc, enhance the charm of this zoo. Women and men are allotted different days for a visit.
Women: Sunday, Tuesday and Thursday
Men: Monday, Wednesday and Friday
Al Maktaba Park (Riyadh)

Al Maktaba Park is one of the oldest parks that stretch on 54 acres of soil. A clock tower stands in the centre of the park surrounded by trees that offers ample shade to the visitors. A waterfall and an artificial pool amplify the beauty of this place. A perfect place for picnic!
Al Musmak Museum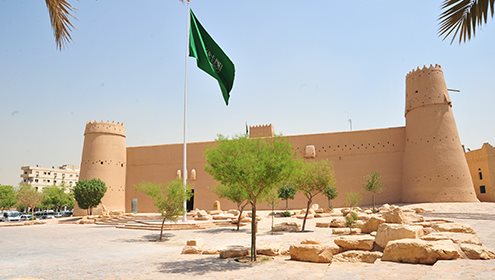 https://www.scta.gov.sa
The Al Musmak Museum was built in the 13th or 14th century and stands a sole witness to an important historic battle fought at that time. This ancient castle is now converted into a museum and opened for viewing.
Fakieh Aquarium (Jeddah)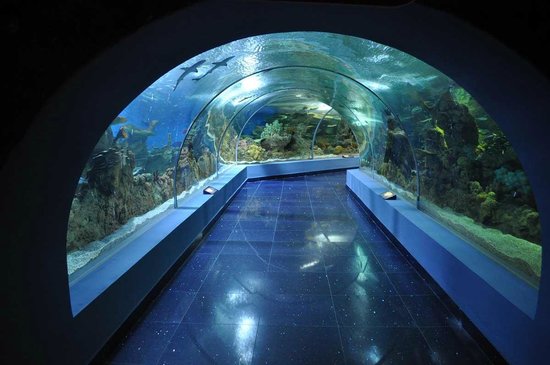 https://media-cdn.tripadvisor.com
Species of assorted fish including the ferocious sharks and timid turtles are the main attraction of this aquarium. You can also enjoy ice skating at the rink in this complex.
Apart from the above mentioned places of visit, make plans to visit the following places mentioned below:
Wahba Crater (700km from Riyadh)
Mountain of Taif
The Asir National Park (Al Soudah)
Farasan Islands